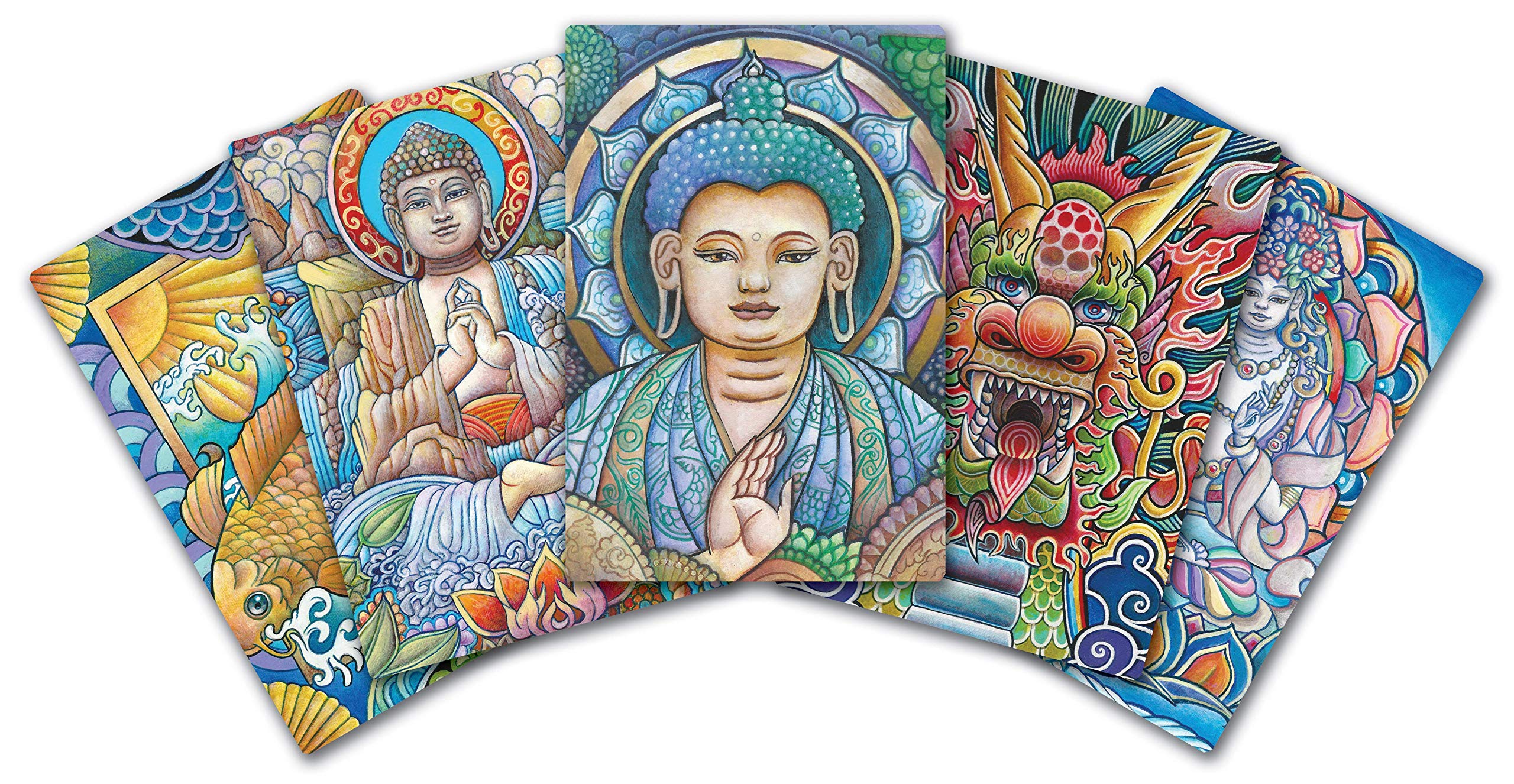 Wisdom of the Buddha Mindfulness Deck
$26.99
Wisdom of the Buddha Mindfulness Deck
(Matthew Smith)
Through vibrant artwork and Buddhist quotes, this deck offers ancient wisdom to help bring peace and balance to your busy life.
In the bustle of our everyday lives, it's easy to be distracted by negativity and materialism. We forget that happiness and freedom are a state of mind and not a goal to be achieved. Based on the principles of Buddhism, Wisdom of the Buddha Mindfulness Deck reminds us that contentment, comfort, and joy are within our reach in every moment.
Matthew Smith's artwork is both distinctive and soothing, and the accompanying guidebook offers deeper meditations inspired by ancient Buddhist texts to help you attain the mindfulness you seek. Peace, balance, and the potential for a life well-lived are within you; Wisdom of the Buddha Mindfulness Deck is here to help you find them.