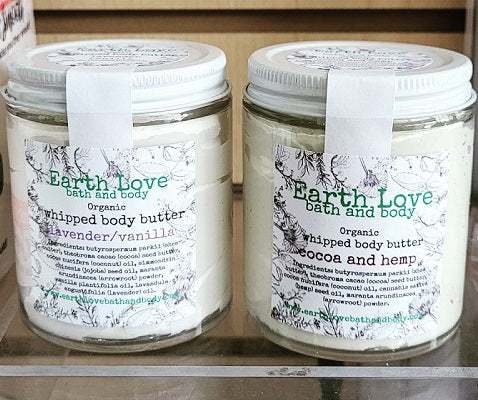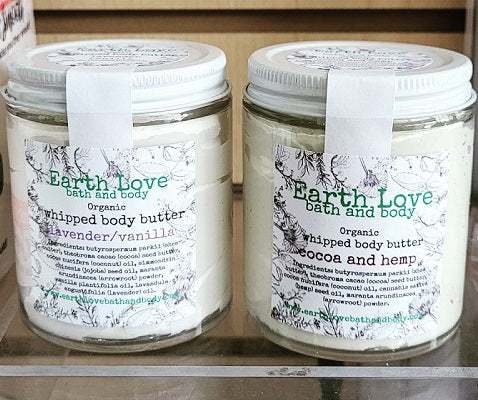 Organic Whipped Body Butters
$20.00
Earth Love's  organic whipped body butters go on silky smooth, and scented with natural therapeutic essential oils for an aromatic experience, a moisturizing ritual.
Plant based butters and oils are whipped to perfection into a non greasy, quick absorbing formula. No fillers here, (like water or preservatives) just nutrient dense, skin nourishing organic ingredients. Only a little is needed for long lasting moisture.

Ingredients: Organic Cocoa Butter, Organic Shea Butter, Organic Coconut Oil, Organic Jojoba Oil, Organic Arrowroot Powder and Essential Oils.
*Cocoa and Hemp is essential oil free and smells like chocolate due to the unrefined cocoa butter.