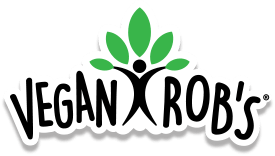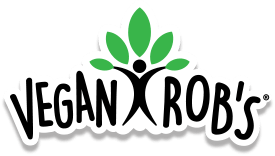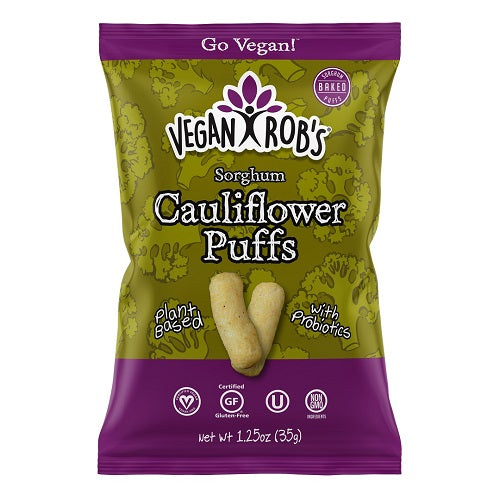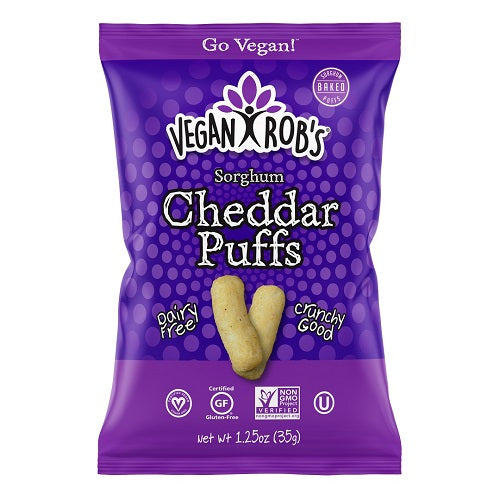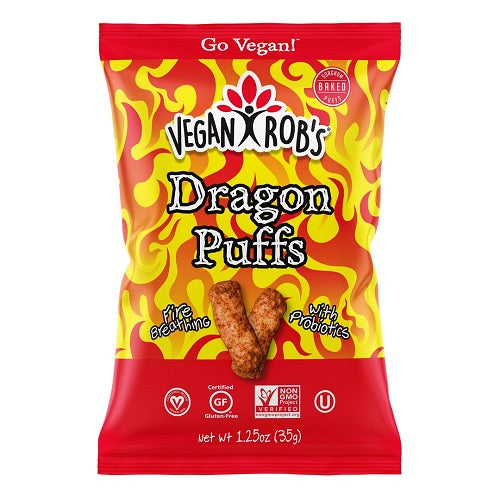 Vegan Puffs
$5.49
Beet Puffs Beneficial Beets • Crunchy Good
Vegan Rob's® Beet Puffs are sooo delicious. All the benefits of beets and sorghum, yum!! These Beet Puffs are crunchy and addictive, try them and you will see. With an excellent source of Thiamin and Riboflavin, They are gluten free, Non-GMO and sustainable too!! That is something to make your mind and body happy.
Cauliflower Puffs
Vegan Cheese • Plant Based
Vegan Rob's® Cauliflower Puffs are delicious, crunchy and so yum!! They are a good source of Vitamin C and an Excellent Source of Thiamin and Riboflavin. Just one bite and you will fall in love!
Cheddar Puffs  Dairy Free • Crunchy Good
Vegan Rob's® Dairy Free Cheddar Puffs are the absolute bomb! They are so creamy, crunchy and delicious! Extra yum!! Made from the finest plant-based ingredients to satisfy your heart and your belly.
Dragon Puffs Fire Breathing • with Probiotics

Vegan Rob's® Dragon Puffs are made with the finest ingredients including serrano peppers from Mexico. They go from smoky, to spicy, then cool and satisfy that spicy and crunchy desire to feed your inner soul. They will change your life forever! 

Moringa Puffs Mircale Moringa • Crunchy Good
Vegan Rob's® moringa puffs are amazing! Moringa Comes from the upside down tree in Africa. It's a drought resistant super food that provides so many good things for everyone and the flavor and crunch is delicious!
______________________________
*Love yourself, our planet, and all living things. Snack as clean and kind as possible*
Take a deep breath, exhale, focus on the moment and what you are doing for yourself. Feed your inner soul by reducing stress and anxiety with the crunch! Vegan Rob's® puffs are made with organic sorghum, an environmentally friendly, drought resistant crop. Each bag is made with love and heart!