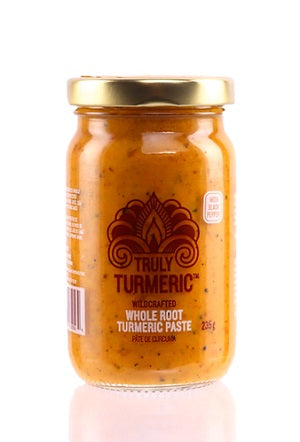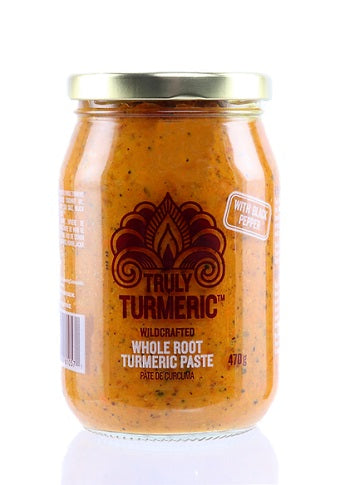 Truly Turmeric Paste with Black Pepper
$7.99
Ditch the powder and get the whole root! Truly Turmeric is delicious, healthy and easy to use! We've added forest grown black pepper to boost the bio-availability of the curcuminoids found in turmeric. Smooth and adds a great depth of flavour to any dish. Just add a spoonful to any recipe, it's that easy!
* 125g/4oz - A great starter size
* 235g/8oz - Our most popular size
* 470g/16oz - Best value
Ingredients: Wild crafted whole turmeric root, cold-pressed coconut oil, fresh lime juice, sea salt, citric acid.