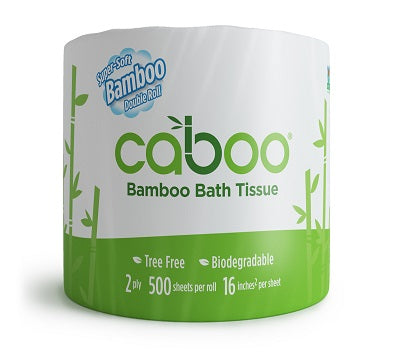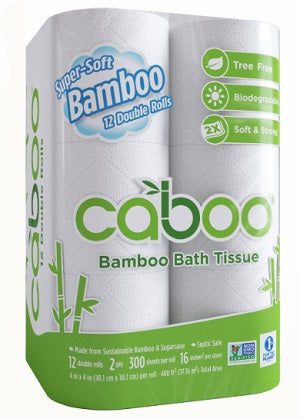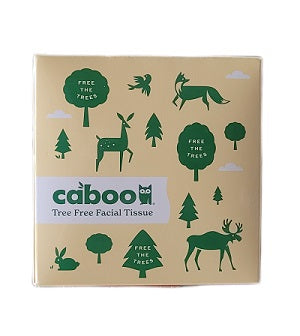 Tree Free Paper Products
$2.50
Caboo tree-free household paper products are made from renewable bamboo and sugarcane – not trees! It's bamboo's strength and sugarcane's softest fibres that make Caboo the softest, safest and most sustainable  household paper products on the planet.

_____________________________
Tree-Free Bathroom Tissue
Made from 100% bamboo & sugarcane pulp. With the strength of bamboo & the softness of sugarcane, Caboo is the sustainable alternative to tree-based products.

Features:
* Septic Safe, Fast Dissolving
* Fragrance Free
* BPA Free
* Non-GMO Certified
* Soft and Strong
* Elemental Chlorine Free (ECF) bleaching process
Bamboo Cube Facial Tissue
Tree-free 3 Ply Facial Tissues is made from 100% bamboo & sugarcane fibres, and provides a sustainable alternative to conventional paper made from trees. It is biodegradable and whitened with H202, a natural alternative to bleach.
Features:
* 3 ply, 60 sheets per box
* Recycled cores
* Soft, strong and sustainable
* 100% Tree Free
* Chlorine Free
* Septic Safe & Fast Dissolving
* BPA Free
* NonGMO & USDA Biobased Certified