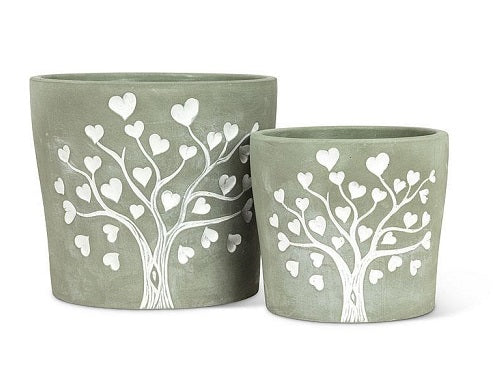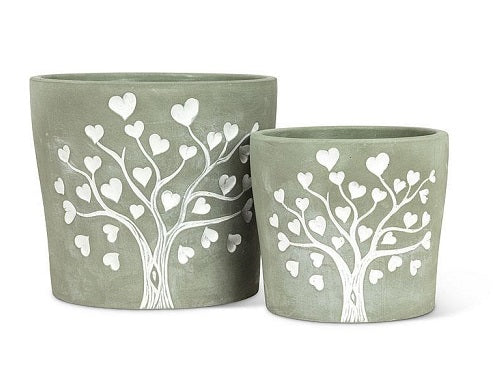 Tree of Life Planters
$10.00
Katsura Planter
Give your favourite plant or flowers a stylish, understated new home with this Tree of Life Planter. Crafted out of cement, this light-green circular planter features an engraved tree of life in white, flowering an array of white hearts for a charming, minimalist complement to any bloom. 
* Small 5" High, Opening 4.25"
* Large 6.5" High, Opening 6"