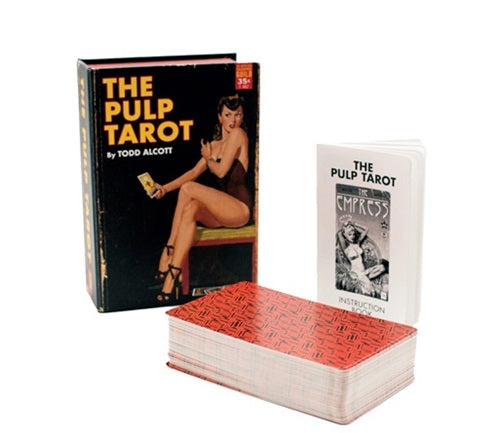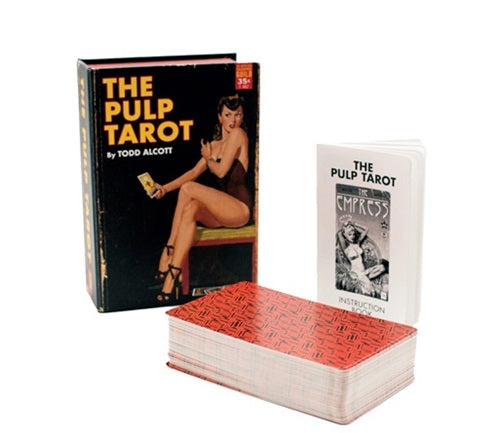 Pulp Tarot
$28.00
Pulp Tarot
(Todd Alcott, Illustrator)
Includes a 78-card deck and Guidebook
Created by graphic artist Todd Alcott, the Pulp Tarot recasts the Rider-Wait-Smith Tarot deck with characters from the history of pulp illustration. Each member of this new ensemble brings a fresh point of view, unexpected insight.
Inspiration for the cards is drawn from everything from late 19th-century dime novels to 1970s exploitation movie posters, creating a rich, complex conversation between the arcane symbols of the Tarot and the sensationalist world of the pulps.
Both Pulp and Tarot are sources of stories that stir primal responses - love and bravery, fear and happiness, suspense and surprise - to give us a chance to reimagine ourselves. What thrilling sense of discover will this unique collection bring to your narrative?