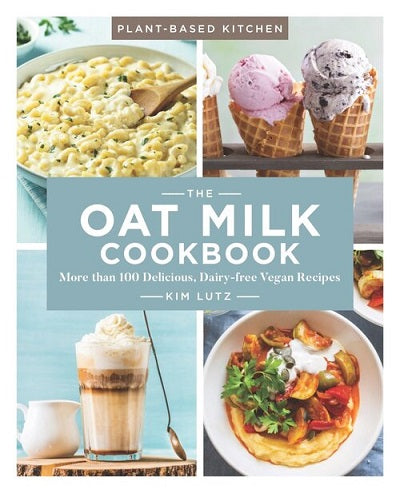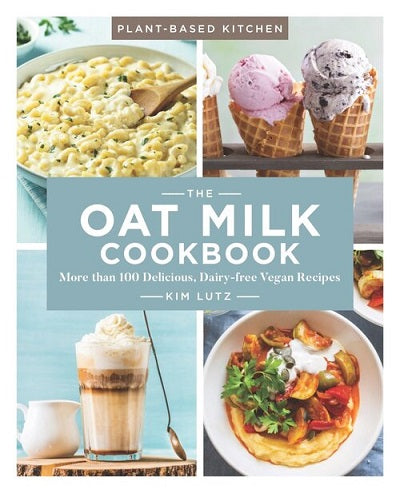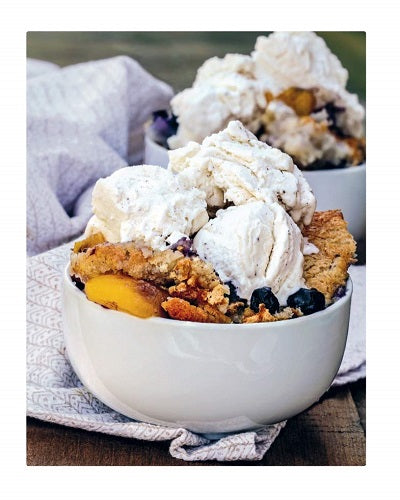 The Oat Milk Cookbook: More than 100 Delicious, Dairy-free Vegan Recipes
$25.95
The Oat Milk Cookbook: More than 100 Delicious, Dairy-free Vegan Recipes
(Kim Lutz)
Oat milk is the latest trend in healthy gut food, and this easy-to-use cookbook helps you enjoy its benefits with more than 100 delicious recipes; all naturally free of dairy and lactose.
Oat milk, as a vegan alternative to cow's milk, is gaining widespread popularity due to its delicious flavor and impressive nutrient profile as an excellent source of calcium, Vitamin D, and heart-healthy fiber. Plus, it's naturally free of lactose, making it ideal for anyone with dietary restrictions, allergies, digestive distress, and other gut troubles.
These 100 recipes will make oat milk an everyday ingredient in all the foods you crave without compromising flavor! You'll find a wide array of mouthwatering, easy-to-make dishes, including rich desserts, snacks, smoothies, and of course main meals.
Recipes include:
* Delicious breakfasts, such as Strawberry Almond Overnight Oats, Vegan French Toast, and Spinach-Artichoke Strata
* Lunches and dinners, including Black Bean Cakes, Spicy Eggplant and Brown Rice with Oat Milk, Mediterranean Stew with Creamy Polenta, and even Nachos
* Soups, salads, and sides, from Butternut Squash Soup and Curry Chickpea Salad to Green Bean Casserole and Creamed Spinach
* Dips, sauces, and spreads—Red Lentil Dip, Chipotle Spread, Vegan Date Caramel Sauce, and Chocolate Hazelnut Butter
* Yummy desserts, including Oatmeal Chocolate Chip Cookies, Peach Blueberry Cobbler, and Vanilla Cake with Chocolate Frosting
* Plus a special "Oat Milk Coffeehouse" section with recipes for fantastic lattes, and another section with baked goods to accompany the coffees