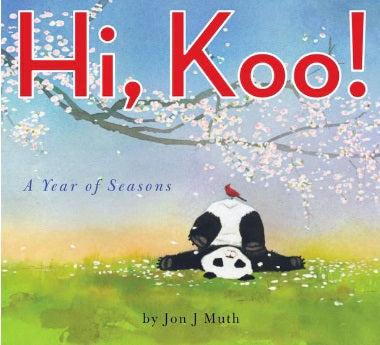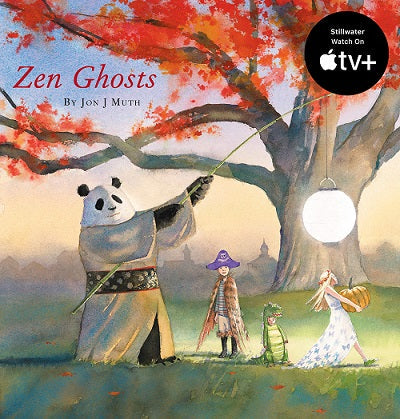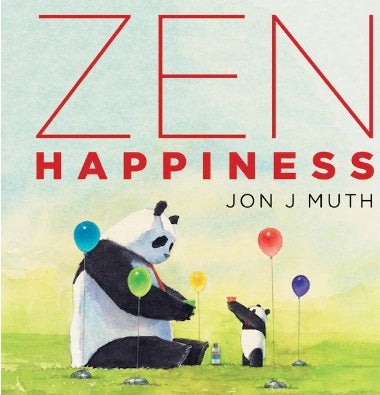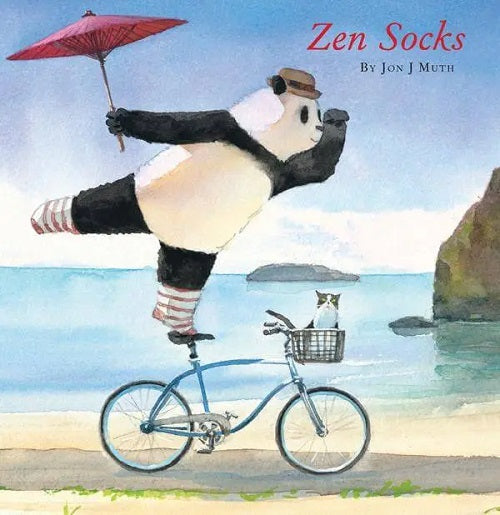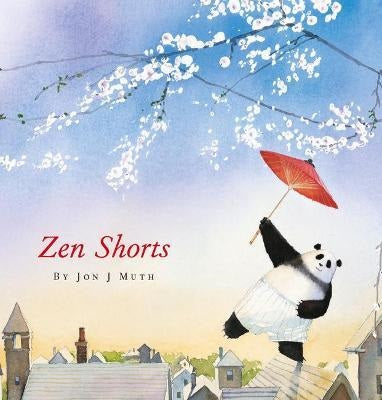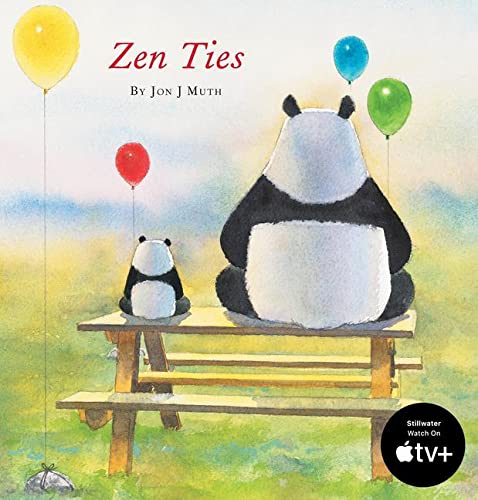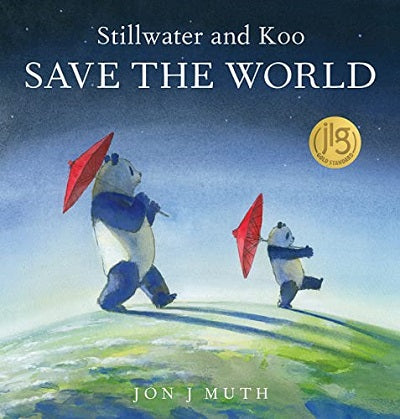 Stillwater the Panda Series
$22.99
Addy's Cup of Sugar

Addy has moved to a new neighbourhood with her beloved kitten, Trumpet. They are best friends, and inseparable. But when Trumpet is hit by a car, Addy seeks her wise friend, Stillwater. She is sure he will know how to bring Trumpet back to life.
Stillwater tells Addy she will need to find a special medicine. To do this, she must go to everyone in the neighborhood and collect a cup of sugar. But there is one condition: it can only come from the home of someone who has never been touched by loss.
Addy goes from house to house. And when she returns home, Stillwater asks for her cup of sugar. But, of course, she has none. For there isn't a person who has not felt the pain of loss.
How Addy comes to understand how this special medicine works makes for a reassuring story of consolation and healing.
Muth's stunning interpretation of this Buddhist tale is infused with light and compassion. And it celebrates the fragile and sacred moments we all share with those we love.
****************************
Hi, Koo! A Year of Seasons

Caldecott Honoree and NEW YORK TIMES bestselling author/artist Jon J Muth takes a fresh and exciting new look at the four seasons!
Eating warm cookies
on a cold day
is easy
water catches
every thrown stone
skip skip splash
With a featherlight touch and disarming charm, Jon J. Muth and his delightful little panda bear, Koo; challenge readers to stretch their minds and imaginations with twenty-six haikus about the four seasons.
***************************
Zen Ghosts
It's Halloween. The trees are ablaze in fiery reds. Excited children don colourful costumes and there's mystery and fun around every corner! When Addy, Michael and Karl finish trick-or-treating, their bags are brimming with treats. But the fun isn't over yet. Their good friend Stillwater the panda has one more special surprise in store for them. A mysterious visitor is about to tell them a spine-tingling story, one that will fill each and every reader with wonder.
****************************
Zen Happiness
This beautiful, small-format gift book contains twelve inspiring and affirmational sayings that take on deeper meaning when paired with Jon J Muth's profoundly beautiful Zen books, many featuring the beloved panda bear, Stillwater. This is a book to cherish. Every saying inspires delight, and each picture is worth a thousand words! Nourishment for the spirit!
****************************
Zen Shorts
"Michael," said Karl. "There''s a really big bear in the backyard." This is how three children meet Stillwater, a giant panda who moves into the neighborhood and tells amazing tales.
To Addy he tells a story about the value of material goods. To Michael he pushes the boundaries of good and bad. And to Karl he demonstrates what it means to hold on to frustration.
With graceful art and simple stories that are filled with love and enlightenment, Jon J. Muth and Stillwater the bear present three ancient Zen tales that are sure to strike a chord in everyone they touch.
****************************
Zen Socks
On life's journey, kindness is the key. Leo and Molly love their new neighbourhood. Most of all they love their friend Stillwater. The three friends are quite a team! From Caldecott Honoree Jon J. Muth comes a story about sharing, another about patience, and a third about compassion. With warmth and fun, they learn from one another in the most surprising ways.
****************************
Zen Ties
Summer has arrived and so has Koo, Stillwater's haiku-speaking young nephew. And when Stillwater encourages Koo, and his friends Addy, Michael, and Karl to help a grouchy old neighbor in need, their efforts are rewarded in unexpected ways. Zen Ties is a disarming story of compassion and friendship that reaffirms the importance of our ties to one another.
****************************
Stillwater and Koo Save the World
2023 – Ages 4 to 8
"Today feels full of opportunities," said Stillwater.
"What would you like to do?"
"Something important!" said his nephew, Koo.
"Let us save the world!"
But that's such a big job.
The world is so big.
And Koo is just a small panda.
During the course of the day, Koo straightens his room, feeds his cat and the hungry fish outside, and he bakes a cake to welcome new neighbors. He even helps a family of ducklings to safely cross a street. But still, Koo wonders, how will HE ever save the world? At the end of the day, Uncle Stillwater has the answer:
"You did so many things today that made the world a better place.
And each time you do the right thing--you save the world a little bit."
In a story brimming with love and light, Jon J Muth shows how we can all heal the world a little bit at a time -- just the right message for now -- and always!