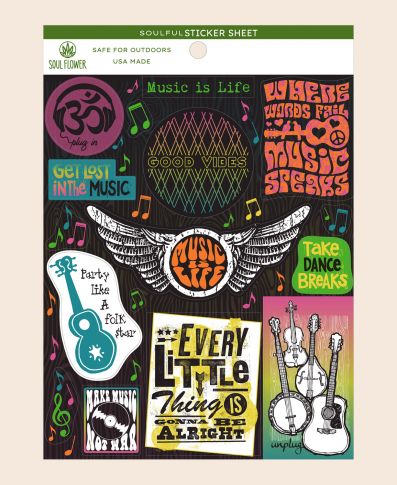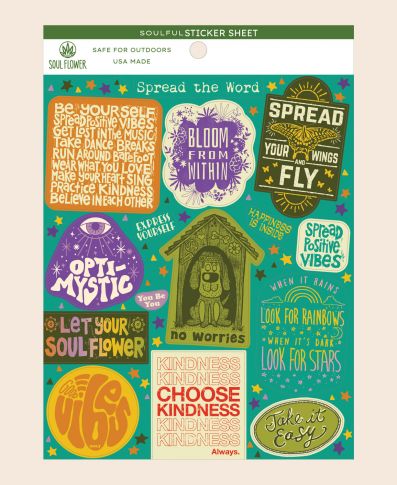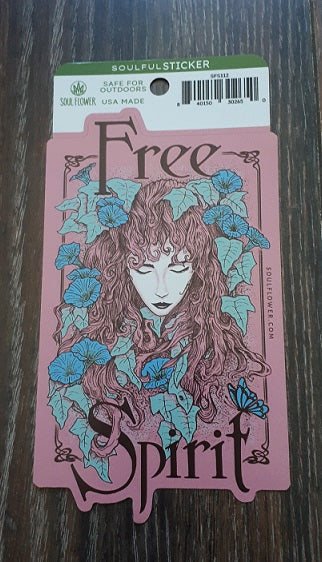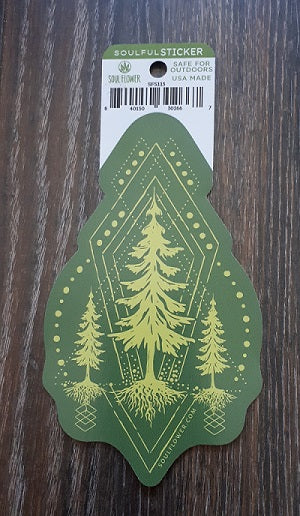 Stickers
$7.99
5" x 7" Sticker Sheets and Singles
* Outdoor Safe Vinyl
* Printed with Soy Based Inks

This vibrant Love is Love Sticker Sheet will emit happy vibes into all of your days. Ideal for your mirror, car bumper, journal, coffee mug, water bottle or cellphone. Messages include: Go Your Own Way, Love is Love, Free Your Mind, and Come on Get Happy. Sheet contains 10 peel-off stickers and a few extras just for fun.

Music is truly life. Get lost in the love of music when you use this Music is Life Sticker Sheet. Sticks upon your stereo, notebook, guitar, water bottle, headphones or laptop. Contains 10-20 peel-off rockin' stickers that are safe for the outdoors.
Find the beauty inside of all nature. This One with Nature Sticker Sheet will keep you connected with its many peel-off stickers. Be reminded of nature when you place these little cuties on a bicycle, flower pot, notebook, table or cellphone case. Messages include Nuture Nature, Love Your Mother and More Trees Please.

Discover the spirit animal your soul resonates with when you use this Spirit Animals Sticker Sheet. Features 10-20 peel-off animal stickers that can be placed on your journal, laptop, water bottle, bookshelf or car window!

Wherever you are, whatever you do: spread the word! Allow these inspirational messages to light up your day. Use this Spread the Word Sticker Sheet on your water bottle, skateboard, planner, car bumper, cell phone case or lunch box.

Light up the night as you use this Stay Wild Moon Child Sticker Sheet! These outdoor safe vinyl stickers are perfect for your water bottle, lamp, notebook, laptop, car bumper or cellphone. Features 10-20 moon vibin' stickers that you will love.

This Wonder & Wander Sticker Sheet will keep you wondering and wandering, always. Includes 10-20 peel-off stickers to motivate your next journey. These outdoor safe vinyl stickers are ideal for your bicycle, camper, water bottle, binoculars or cellphone.