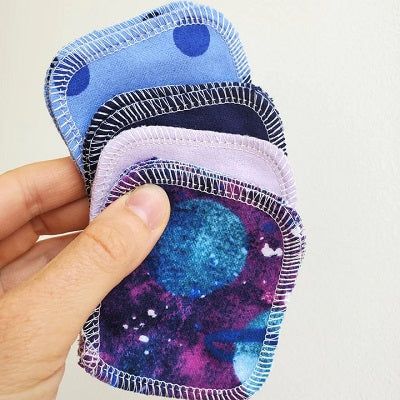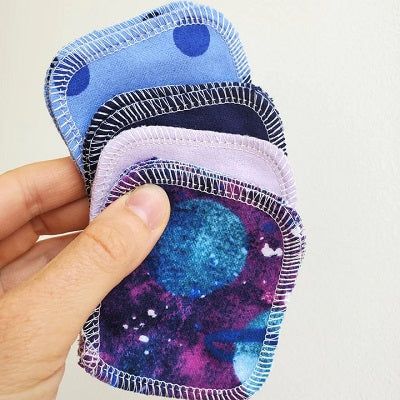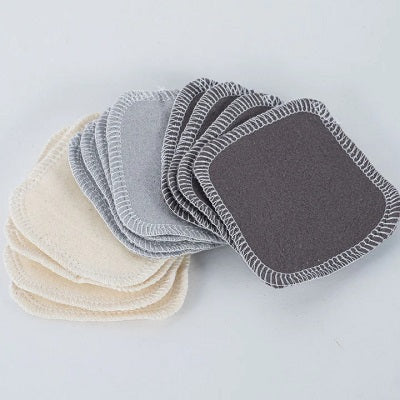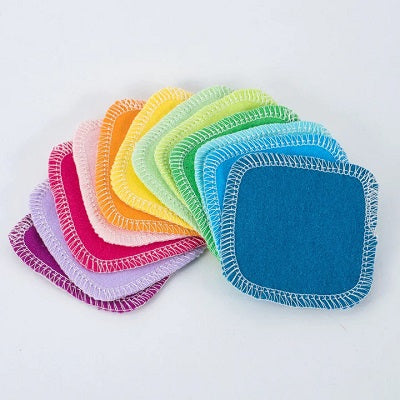 Reusable Facial Rounds
$14.00
Green-up your daily facial routine by eliminating disposable cotton balls and facial rounds. These washable cotton flannel rounds are a fantastic eco-friendly replacement! Perfect for removing make-up, applying toner, and washing and exfoliating the face. The pads are also a great size for little ones to clean their faces after brushing teeth.
* Set of 12 Reusable Facial Rounds
* 2 ply, approximately 3" diameter
* 100% cotton flannel
* Handmade in Ontario, Canada

Wash and dry before use. To clean, loosen stains by rinsing under cold water, then add to wash with like colours using your detergent of choice. Tumble or hang to dry. Fabric will become softer and reach maximum absorbency after a few wash cycles.
*Do not use fabric softener or dryer sheets as these can decrease absorbency.