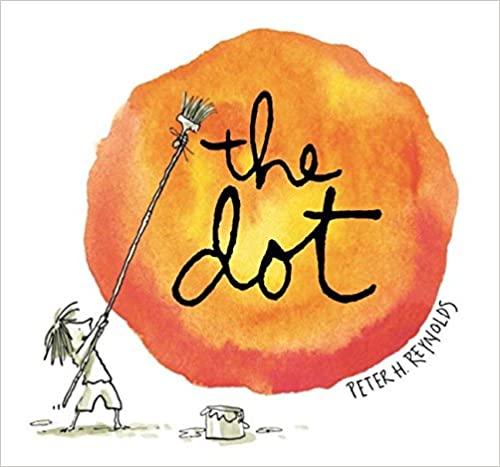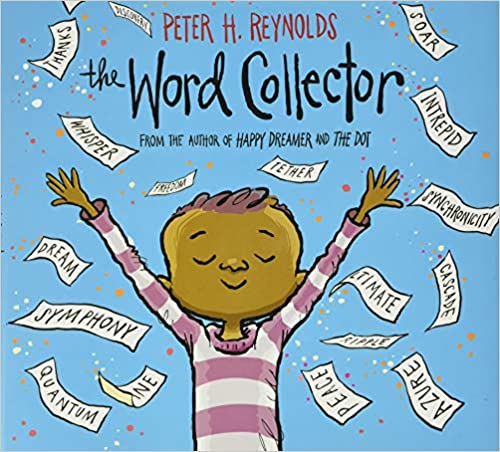 Peter Reynolds
$21.99
Be You
Be curious...
Be adventurous...
Be brave...
BE YOU!
Discover a joyful reminder of the ways that every child is unique and special. Here, Reynolds reminds readers to "be your own work of art." To be patient, persistent and true. Because there is one, and only one, YOU.
In the tradition of books like Oh, the Places You''ll Go! and I Wish You More comes a wholly original, inspirational celebration of individuality as only Peter H. Reynolds can create!
******************************
The Dot
With a simple, witty story and free-spirited illustrations, Reynolds entices even the stubbornly uncreative among us to make a mark and follow where it takes us.
Her teacher smiled. "Just make a mark and see where it takes you."
Art class is over, but Vashti is sitting glued to her chair in front of a blank piece of paper. The words of her teacher are a gentle invitation to express herself. But Vashti can't draw - she's no artist. To prove her point, Vashti jabs at a blank sheet of paper to make an unremarkable and angry mark. "There!" she says.
That one little dot marks the beginning of Vashti's journey of surprise and self-discovery. That special moment is the core of Peter H. Reynolds's delicate fable about the creative spirit in all of us.
******************************
Little Happy Dreamer
(Boardbook)
This inspirational anthem is the perfect gift for graduations, baby showers, milestone moments and any happy occasion throughout the year! Discover a universally poignant celebration of the colourful spectrum of what it means to dream and the many ways to find happy, in a board book package perfect for little hands.

While the world tells us to sit still, to follow the rules, and to color inside the lines, Little Happy Dreamer celebrates all those moments in between when the mind and spirit soar and we are free to become our own true dreamer maximus!
In Peter's signature voice and style, this empowering board book reminds children of how much their dreams matter, and while life will have ups and downs, he enlists readers to stay true to who they are, to tap into their most creative inner selves, and to never ever forget to dream big!
******************************
Say Something
An empowering story about finding your voice, and using it to make the world a better place. The world needs your voice. If you have a brilliant idea... say something! If you see an injustice... say something!
In this empowering picture book, beloved author Peter H. Reynolds explores the many ways that a single voice can make a difference. Each of us, each and every day, have the chance to say something: with our actions, our words, and our voices.
Perfect for kid activists everywhere, this timely story reminds readers of the undeniable importance and power of their voice. There are so many ways to tell the world who you are... what you are thinking... and what you believe.... and how you''ll make it better. The time is now: SAY SOMETHING!
******************************
The Word Collector
An inspiring story about the transformative and profound power of words.
Some people collect stamps, some people collect coins and some people collect art. And Jerome? Jerome collected words. In this extraordinary tale, Jerome discovers the magic of the words all around him; short and sweet words, two-syllable treats and multi-syllable words that sound like little songs. Words that connect, transform, and empower.
From the creator of The Dot, I Am Human, and Happy Dreamer comes a celebration of finding your own words and the impact you can have when you share them with the world.