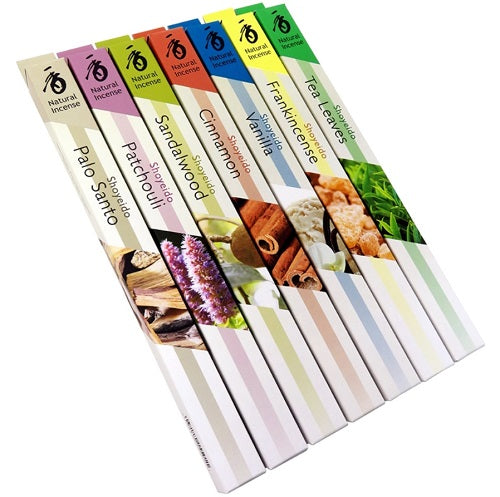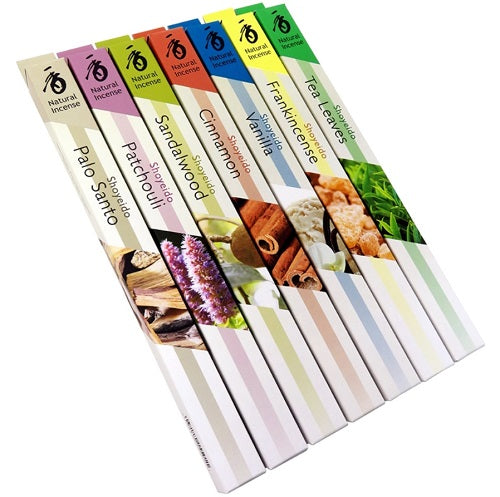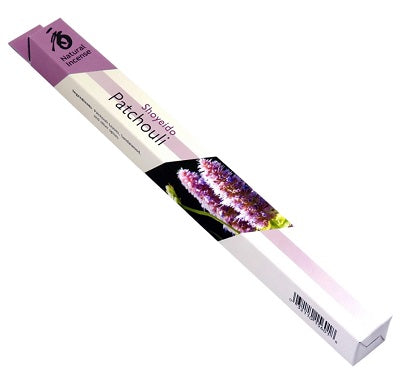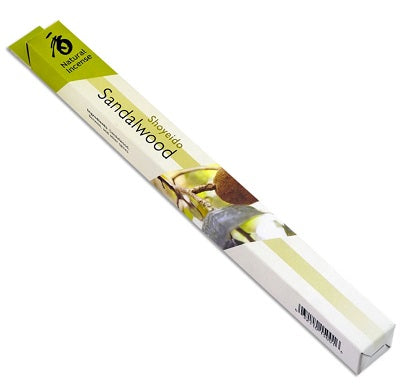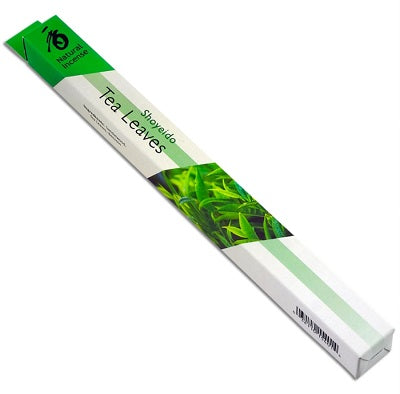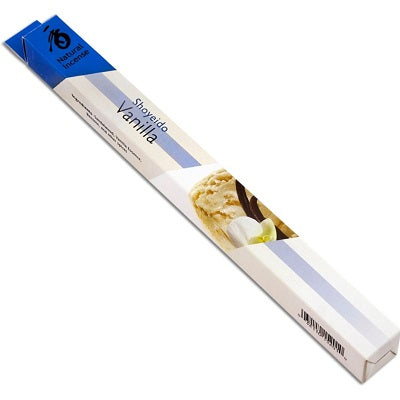 Overtones® (Japan)
$5.99
Shoyeido presents 7 pure, subtle new fragrances, each mindfully blended to accentuate a timeless aromatic ingredients. Each box contains 35 sticks and burns for approximately 50 minutes per stick.
______________________________
* Cinnamon is one of the world's oldest and most beloved spices... warm, spicy, sweet. It is cultivated from the dried, curled inner bark of the eastern Cinnamon tree.
* Frankincense, a blissful fragrance derived from the resins of desert-dwelling trees, creates an air of calm and contemplation.
* Tea Leaves are the aromatic key ingredient of countless comforting concoctions for people throughout the world. This incense creates an aroma that is light and fresh.

* Palo Santo (South American "holy wood"), now in the subtle, pure style of Shoyeido Japanese Incense.  With invigorating notes reminiscent of citrus, pine and aged wood, Palo Santo ascends as a favourite fragrance among incense enthusiasts.
* Patchouli is one of nature's most complex fragrances. It is mysterious, sensuous, and deeply earthy. The ambrosial scent of the patchouli leaf has long been cherished as incense, essential oil, in tea and medicine and as a mainstay of perfumery.

* Sandalwood... enjoy the pure, earthy core ingredient of unforgettable fragrance products for millennia.
*Vanilla, the flower of the fruit bearing vanilla orchid native to Madagascar exudes a creamy, soothing and calming scent.