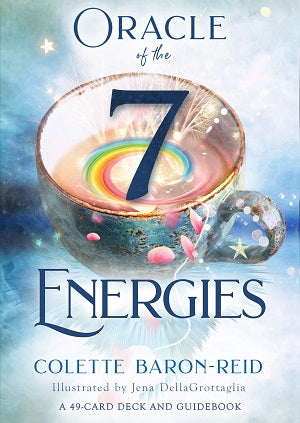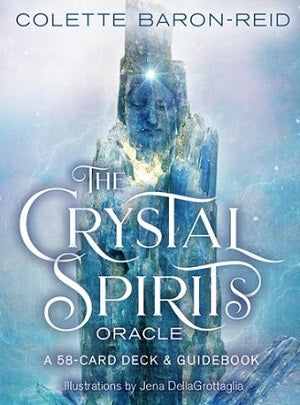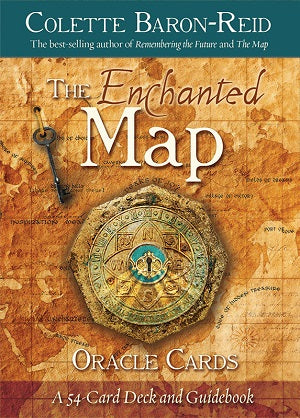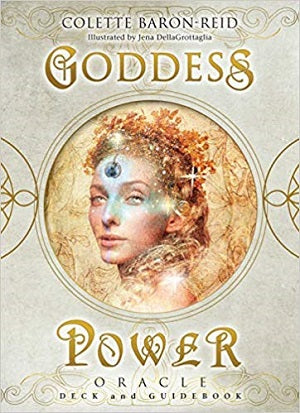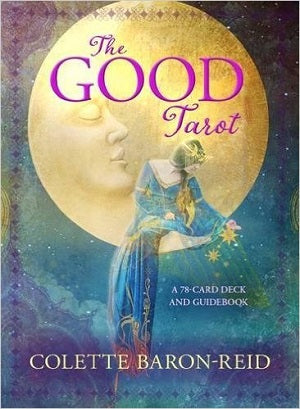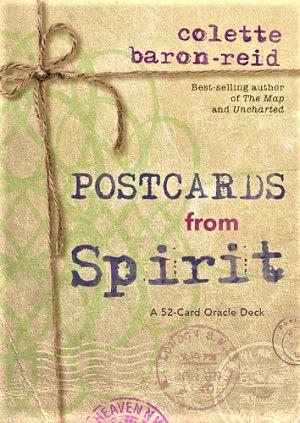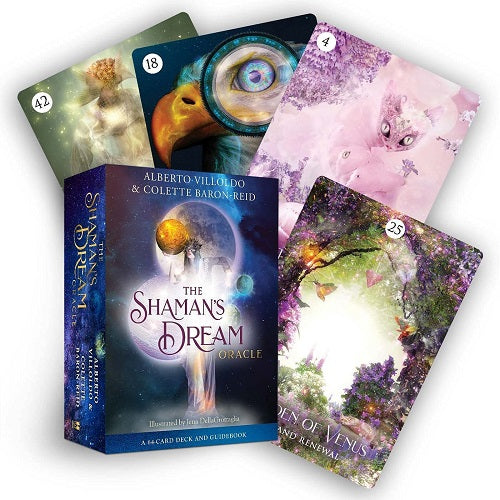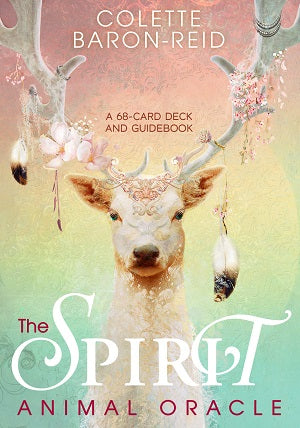 Colette Baron-Reid
$39.99
The Oracle of the 7 Energies
49 Card Deck with Guidebook

The powerful energy of the number seven is reflected in belief systems and cultures throughout history . . . and in your own life today. As you will learn in this oracle, the wisdom of the energy of seven can be seen in the way you think, how you make decisions, what you encounter within yourself, and the conditions of your world. Drawing upon the power of seven, this oracle reveals how we as individuals experience our lives, giving us a framework from which to make inspired choices as we co-create our reality.
The Crystal Spirits Oracle
58-Card Deck and Guidebook
Do you love crystals? Do you feel an affinity for some but not others? It's not in your imagination—there is an energy to each crystal that is distinct and unique. In The Crystal Spirits Oracle, every crystal is honored as a beautiful gift to us from Mother Earth. Each crystal comes bearing its own message. Imagine that connecting with the crystals in this oracle deck is like communicating with beings of light, frequency, and energy, with different personalities, who have opinions, ideas, wisdom, and special gifts to offer us.
The Enchanted Map Oracle
54-Card Deck and Guidebook
The Enchanted Map Oracle was created in order to empower you to understand the story of your fate, destiny, and free will; and allow you to chart a course to live a life of deep purpose, true prosperity, and vibrant love. Step into the Enchanted Map . . . and watch the magic come alive!
The Goddess Power Oracle
52-Card Deck and Guidebook

Welcome to the Goddess Power Oracle! You are invited to experience the wisdom of the Goddesses in this gorgeous, deluxe-packaged oracle deck designed to enhance interactive and meaningful conversations with the Divine Feminine aspect of the Universe. Drawing upon the symbolic energy of many goddesses from ancient cultures around the world–energy that can be reflected in any individual–this Oracle deck provides loving and clear guidance to those who seek it.
The Good Tarot
78-Card Deck and Guidebook
Grounded in a divination system that dates back centuries, The Good Tarot has a psychic architecture that's more simple and modern, rooted in contemporary positive psychology and aimed at the expression of the highest good for all. The 78 cards in the deck are read as archetypal aspects of the human experience that we may encounter within ourselves, with others, or in the world.
The Mystical Shaman Oracle
(Alberto Villoldo,Colette Baron-Reid)
64-Card Deck and Guide Book

The Mystical Shaman Oracle card deck is the guide that empowers you to open up your connection to the Universe through sacred earth-based symbols. The messages from these universal sacred symbols help expand your self-awareness, become more in tune with your true Self and with and the collective wisdom of the natural world. Using this deck will inspire you to have the courage to transform, claim more beauty and joy in your life, and add to your sense of well being and wholeness in the world.
Postcards From Spirit
52-Card Oracle Deck
Have you ever wanted to receive a personal message from the Other Side? Now you can! Imagine traveling to a sacred place where you are able to receive communication from your loved ones who have passed on, your ancestors, your spirit guides, or even your guardian angels. What if they knew what you needed to know about every aspect of your life's journey? What if, when you asked for advice or a sign about your direction, you could receive it in the form of a postcard from Spirit?
Shaman's Dream
(Alberto Villoldo,Colette Baron-Reid)
64-Card Deck and Guide Book

Renowned authority on shamanic healing, Alberto Villoldo, and best-selling oracle expert, Colette Baron-Reid, pair up again to create this vibrantly illustrated oracle that taps into the shamanic dream world of archetypes and symbolic consciousness.
The dream world has long captivated the human psyche. Ancient mystics, early religious texts, and even modern psychoanalysis describe the power of dreams as a way to understand the deeper layers of our lives. The mythic landscapes and spirit beings that we encounter in this sacred realm shape and create our experiences in the waking world. We are all sacred dreamers, dreaming the world into being-what will you dream?
The Shaman''s Dream Oracle is a powerful collaboration between master teachers Alberto Villoldo and Colette Baron-Reid, bringing together the wisdom of his rich shamanic lineage with her expertise in oracle creation. The imagery and the insight in this oracle draw from the shamanic dream world of archetypes and magic and offer fresh, contemporary interpretations. This oracle will reveal how your dreamscapes guide you to co-create your world and manifest your most precious intentions.
The Spirit Animal Oracle
68-Card Deck and Guidebook
Welcome to the world of the Spirit Animal Oracle! Nature is the long-lost instrument of divine communication and expression that has lain hidden in plain sight since time began. The world around us is rich with Soul; every animal has a transcendent archetypal symbolism, a universal meaning holding a message of deep, enduring truth.