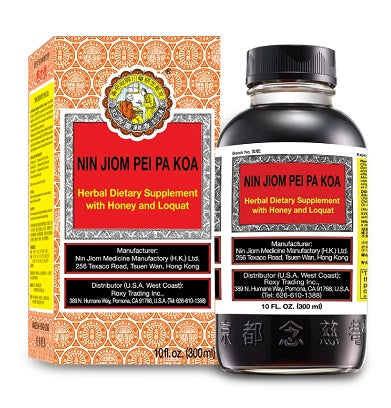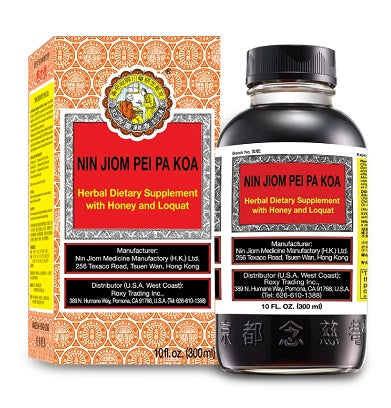 Nin Jiom Pei Pa Koa
$20.00
Nin Jiom, made of precious herbs and honey is one of the world's most effective cough syrups. Based on the theory of Traditional Chinese Medicine... it can nourish the lungs, balance heat and help keep your skin radiant even when you are up late at night or fatigued due to overwork. It is a guard for health all year round.
Medicinal Ingredients (per 10 ml):
* Loquat (Eriobotrya Japonica) 12.153 mg
* Dandelion (Taraxacum Officinale Weber) 10.153 mg
* Peking Spurge (Euphorbia) 4.73 mg
* Chinese Licorice (Glycyrrhiza Glabra) 4 mg
* Mandarin Orange (Citrum Reticulata) 3.4 mg
* Coltsfoot (Tussilago Petasites) 3.4 mg
* Senega - 3.4 mg.
Non-medicinal Ingredients:
* Honey Extract