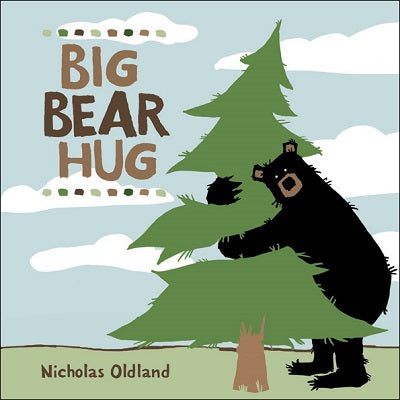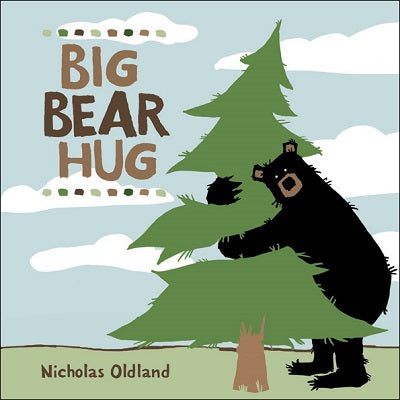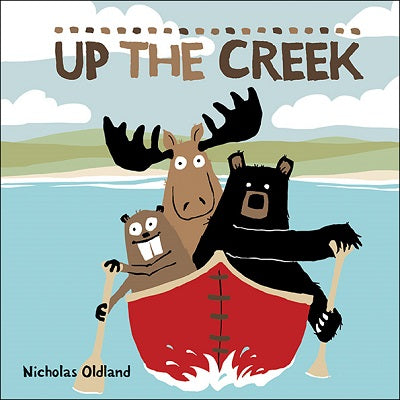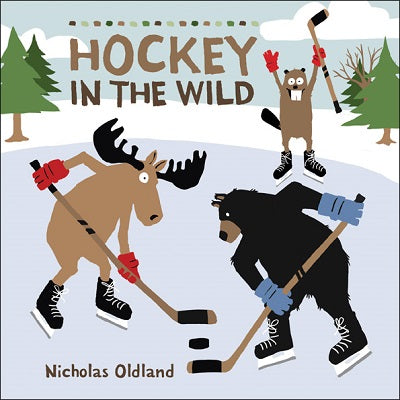 Nicholas Oldland
$17.99
Nicholas Oldland earned a degree in fine arts at Mount Allison University in New Brunswick, Canada, and enjoyed success as a commercial artist and filmmaker before taking up the role of creative director at Hatley, a popular apparel company. Big Bear Hug is his first picture book.
*****************************
LIFE IN THE WILD COLLECTION

Big Bear Hug

A huge bear is wandering through the forest - but wait a minute! Who's that he's hugging? A beaver? And a moose? And a bird? And a tree? Welcome to the world of Big Bear Hug, a contemporary fable about a bear who has an appetite for hugging everything in sight - even creatures that bears have been known to eat. One day, the benevolent bear meets up with a human. This human proceeds to do something the bear cannot understand: he raises his axe and begins to cut down a tree. Suddenly the bear doesn't feel like hugging anymore and must make a difficult decision on how to stop this destruction in his forest. The environmental message of Big Bear Hug is both funny and powerful, while simple enough to engage very young children and show them the awesome power of a hug.
Hockey In the Wild
The lovable Life in the Wild trio can't wait to get out on the ice to play hockey. Except, well, they're going to have to! It's wintertime, and the bear, the moose and the beaver can't wait for hockey season to start. They're so eager, in fact, they head out onto the ice before it's thick enough, and they all fall through. Twice. While they wait for the lake to freeze, they try to take their minds off hockey. There's competitive napping. Karaoke. Lots of comfort food. Until, at last, the day arrives when the ice is ready. But, after all that time not being active, are they ready?
Up the Creek
"There once was a bear, a moose and a beaver who were the best of friends, though they often disagreed." So when the three friends go canoeing together one sunny day, it doesn't take long for them to start quarreling with one another. First, they can't decide who should get to steer the canoe. Later, they debate how best to get across a beaver dam that blocks their way. But when they can't agree on the proper course for maneuvering through the white-water rapids they suddenly find themselves in, the consequences become truly perilous. It takes a long, uncomfortable night spent stranded on a rock to remind the bear, the moose and the beaver what they often forget: everything turns out better when they work together as a team.