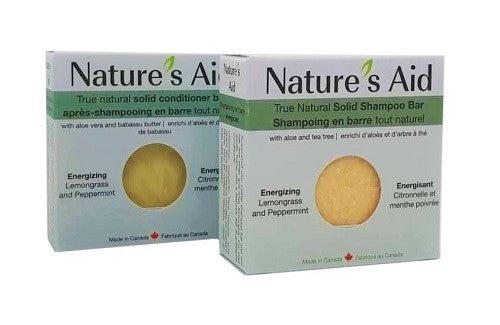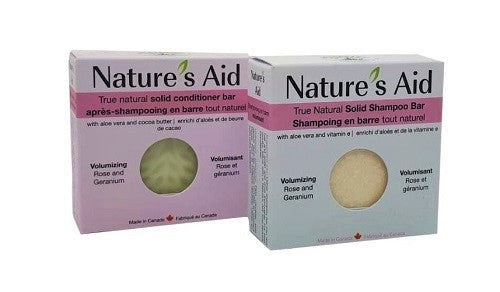 Shampoo and Conditioner Bars
$12.00
No Plastic, Just Naturally Clean and Healthy Hair!

* All formulas are safe for colour treated hair
* Rich in vitamins and antioxidants needed for healthy, beautiful hair
* No parabens, SLS, silicones or palm oils
* No artificial colours or fragrances
* One bar lasting up to 150 washes
Lavender and Rosemary (Fortifying)  Lavender, rosemary and aloe strengthen hair from root to tip for a fresh, clean feeling and healthy shine that lasts.
Rose and Geranium (Volumizing)   Rose and geranium stimulate the scalp, strengthen roots and encourage growth for fuller looking hair.
Lemongrass and Mint (Energizing)  Lemongrass, mint and tea tree will energize and nourish your scalp for a refreshing, clean feeling from root to tip.
Mango and Tangerine (Moisturizing)  Mango butter, tangerine and shea butter nourish and moisturize, giving you soft, healthy hair and a brilliant shine.