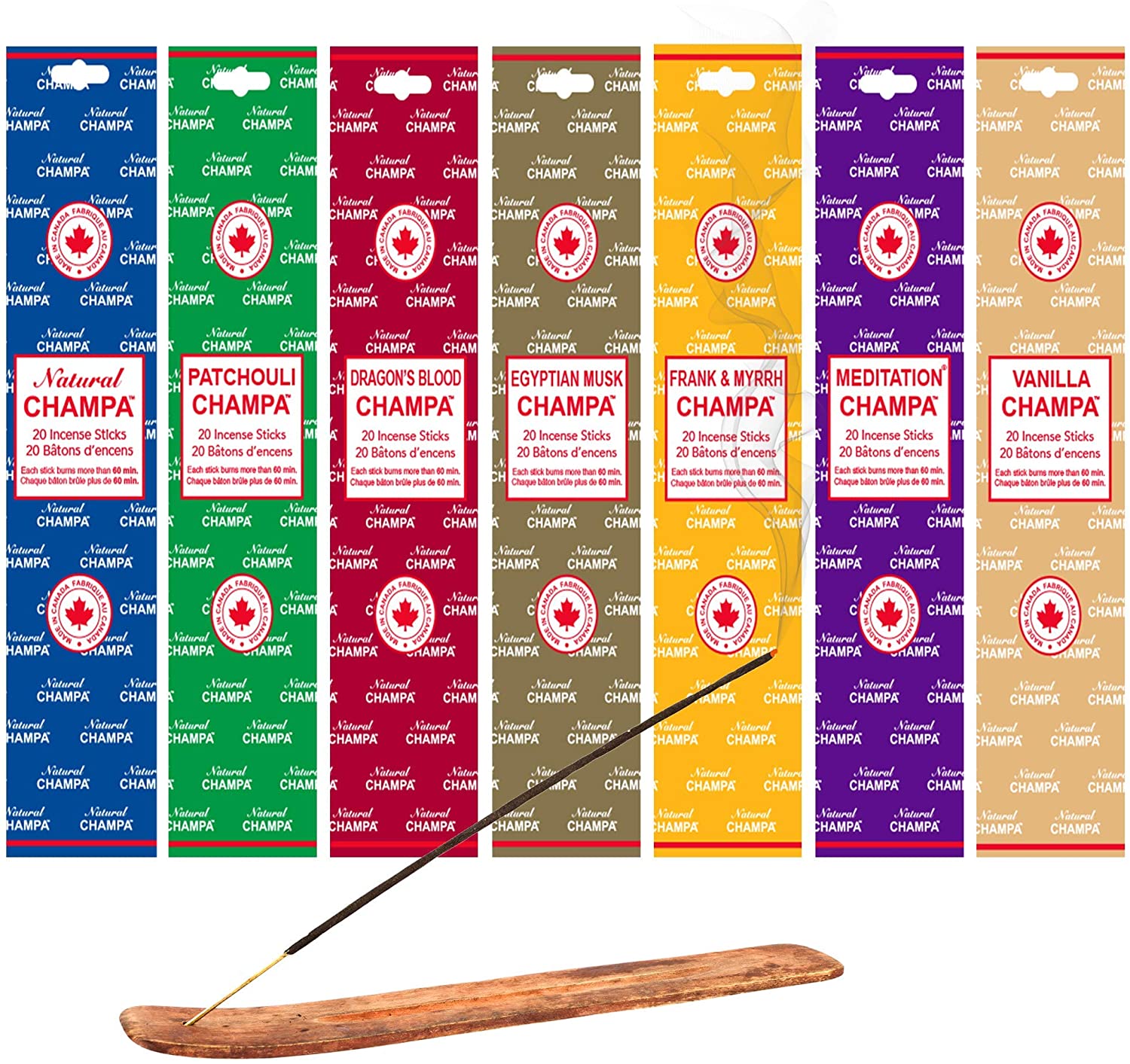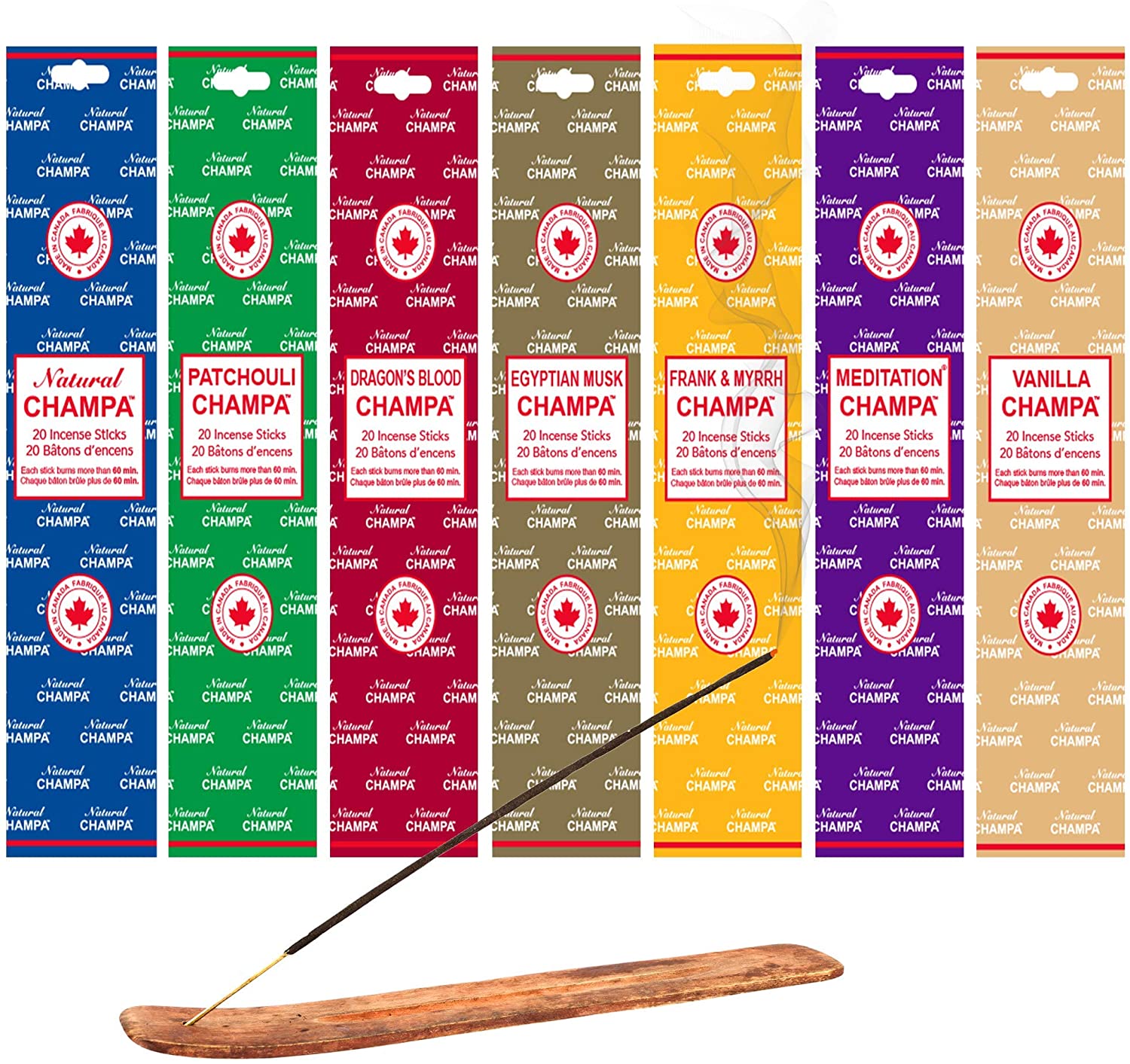 Natural Champa (Canada)
$4.99
Every Natural Champa incense stick is hand-dipped and infused with premium essential oils, to ensure the highest quality. Perfect for relaxing, yoga, meditation, Reiki sessions or simply love aromatic experiences.

* Each package contains 20 sticks
* Burn time ~1 hour
* Free of Charcoal and Synthetic Chemicals
* Made according to Indian tradition in Canada.
Wonderful!
As always I was so happy to receive my little haul of essentials. Took me about 16 months to get through my last haul of incense. I tried a Douglas fir incense from one of the sustainable/fancy incenses, it was worth it!