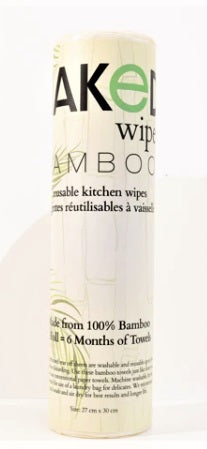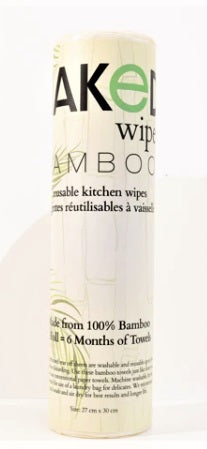 Naked Wipes Bamboo
$12.99
* Highly absorbent, made from 100% Bamboo
* Standard paper towel size: 27cm x 30 cm
* 1 Roll = 60 conventional paper towel rolls
* Each wipe resuable up to 80+ times
* Fits in your regular paper towel dispenser
* Machine washable
* 100% compostable

REUSABLE
These perforated tear off sheets are washable and reusable up to 80+ times before discarding. Use these bamboo towels just like how you normally use conventional paper towels. Machine washable, but we recommend the use of a laundry bag for delicates. Hand washing and air drying recommended for best results and longer life.
ECO-FRIENDLY
Unlike normal trees, bamboo is one of the fastest growing plants in the world, growing up to 3 feet or more a day! Bamboo is grown without pesticides, chemical fertilizers or irrigation, making it an eco-friendly and sustainable choice over cotton and other plant materials.
Love the Bamboo Naked Wipes
I love these! Can be cleaned and used over and over - I am sure one roll will last me a long, long time.