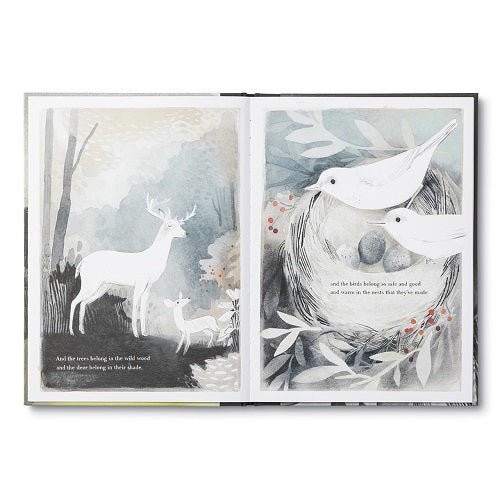 M.H Clark
$21.95
M.H. Clark is a poet and writer who has received multiple awards, including the Washington State Book Award and two Moonbeam Children's Book Awards. She has traveled the world and lived in many wonderful places—but she believes she belongs most of all in a little house with a large library, someplace where the forest meets the sea.
We invite you to read, discover, and explore these books by M.H. Clark.
*****************************
The Man Made of Stars
(M.H Clark, Illustrator Lisa Evans)

The man made of stars is hard at work every night, bringing more and more light to the world, bit by bit. But what is his secret, and where does he go every evening when he walks out past town with his lantern twinkling? This is the story of one curious child who, determined to come up with an answer to this mystery, discovers something incredible about himself. It is a reminder that small acts have great consequences, and that there is always room for more light in the world.
You Belong Here
(M.H Clark, Illustrator Isabelle Arsenault)
The stars belong in the deep night sky, and the moon belongs there too, and the winds belong in each place they blow by, and I belong here with you. So begins this classic bedtime book, richly illustrated by award-winning artist Isabelle Arsenault. The pages journey around the world, observing plants and animals, everywhere, and reminding children that they are right where they belong. A beautiful title for new babies, adoptive families, and children of all ages.

You are a dream that the world once dreamt,
And now you are part of its song.
That's why you are here, in the place where you're meant,
For this is right where you belong.