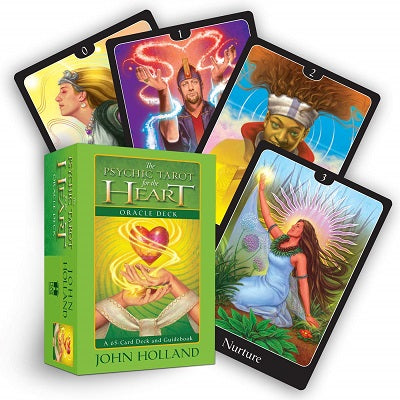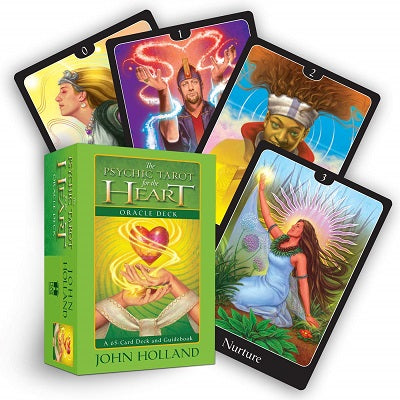 John Holland
$33.99
The Psychic Tarot for the Heart Oracle Deck
65-Card Deck and Guidebook
The Psychic Tarot for the Heart Oracle Deck was created to assist and guide you in matters of the heart, especially the different relationships in your life. Relationships of all kinds are really about you! They will often reflect back what you need to see and the lessons you need to learn.
By using this deck and the techniques that psychic medium John Holland imparts, along with the wisdom of the tarot, you'll begin to understand and look at relationships — past, present, and future — with an intuitive eye. This deck is not just for lovers! These cards will resonate with anyone and add clarity around all types of relationships, including the most important one of all . . . the relationship with your self.
The Spirit Messages Daily Guidance Oracle Deck
50-Card Deck and Guidebook

Your loved ones in the Spirit World want to talk to you as much as you want to talk to them!
The Spirit Messages Daily Guidance Oracle Deck was created by John Holland to assist you in getting support, comfort, and divine guidance from Spirit, your loved ones, family, ancestors, friends, guides, and helpers in the Spirit World.
These cards will also help the user to develop a higher awareness of Spirit and remind you that you are never truly alone. These extraordinary cards will bring insight and clarity around some of the major decision points in your life, or just to reaffirm that you're making the right decisions. The Spirit World communicates through these cards with guidance and direction in matters of self-love, vulnerability, relationships, trust, and more.
As you work with these cards, they will strengthen your natural ability of intuition and the beautiful, loving bond that you and the Spirit World share.