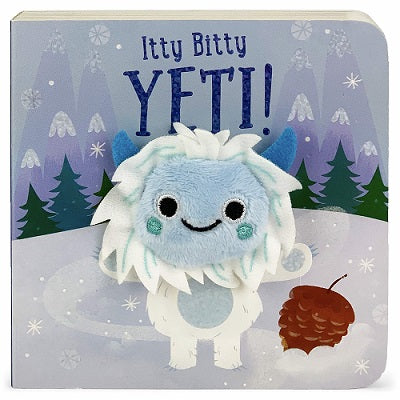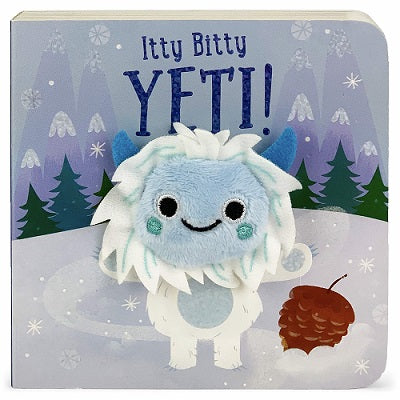 Finger Puppet Boardbooks
$10.99
These silly rhyming stories features a soft, plush finger puppet toy built into the book encouraging interactive play, hand-eye coordination, sensory and language development. Babies and toddlers learn best when they are playing, especially when their grown-ups are in on the fun!
 *****************************
Itty Bitty Yeti
(Brick Puffinton Illustrator Vanessa Port)
What's sweeter than ice cream and softer than kittens?! Itty bitty, teeny tiny yetis of course! Follow a lovable little fuzzy yeti into a wintery wonderland filled with ice skating, hide-and-seek, and lots of snowy pine tree naps.
Grandma & Me
(Brick Puffinton Illustrator Olivia Chin Mueller)
Explore the special bond between grandma and grandchild in this adorable puppet book. These beautiful owls are inseparable! Together, they like to soar through the starry skies and count the many fireflies. They sing "hoo-hoo" and visit with friends, too. But they love snuggling in their nest the very best. Wiggle and waggle the owl plush finger puppet as they fly around together. Children will love the adorable and interactive hand puppet toy, making for an engaging story or bedtime experience.