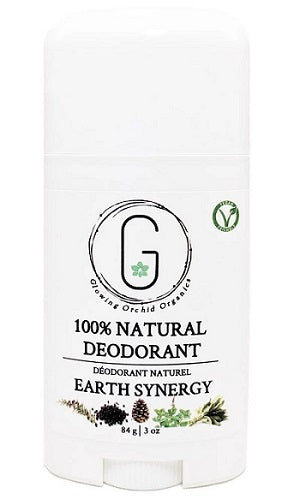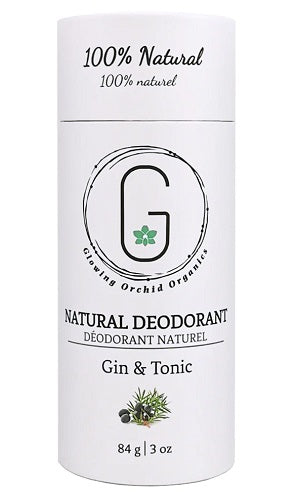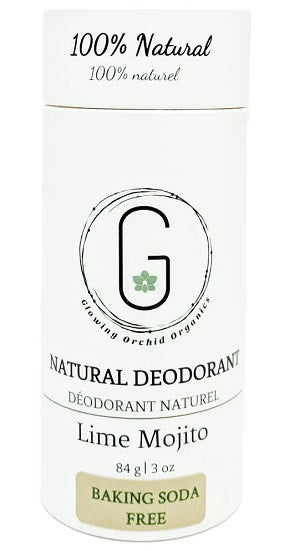 Natural Organic Deodorant
$20.00
NATURAL ORGANIC DEODORANT
* All day protection
* Scented with organic & fair trade essential oils
* Cost effective
* Vegan formula
* Leaping Bunny certified - cruelty free
______________________________
Earthy Synergy All natural, aluminium free unisex essential oil deodorant with an earthy, herbaceous and spicy blend of Hyssop, Black Pepper, Peppermint, Frankincense, Clary Sage & Cedar Leaf. 
French Vanilla Think of the richest most delicious french vanilla ice cream you've ever had. Now picture tasting that all day long while you go abouts your day - without the calories! The word delicious best describes this 100% natural, aluminium free deodorant deodorant - but don't be fooled - even though it's all natural, it's not meant for consumption! 
Gin and Tonic is specially formulated for the hardworking, health-conscious individual who appreciates a good Gin & T, and lets face it, who's gonna say no to a well made G&T these days? The Organic Juniper essential oil in this formula is wonderful for calming and grounding, which is so important in this day and age of multitasking and stress.
Grapefruit Bergamot (Baking Soda Free) All natural, aluminium free essential oil deodorant with a refreshing burst of citrus that has been confused for perfume. This fruity deodorant is our best seller and all you need is one whiff to know why. 
Immuno Defense Your immune system is essential for keeping you healthy. We've formulated this all natural, aluminium free deodorant with a powerhouse of immune boosting essential oils so you know you're not only fighting odour, but you're also helping your immune system fight the bad guys.
Lime Mojito Have you ever sat on a tropical beach and been served a cocktail? With our all natural, aluminium free unisex lime mojito deodorant you will feel invigorated throughout the entire day with the fresh citrus of key lime and kick of mint. This is our top choice for those who like to work hard and play hard.
Lavender Rosemary Lavender, a staple among essential oils is soft and calming and some would even say boring, so we've gone and paired it up with Rosemary for that spicy kick! This all natural, aluminium free deodorant will fight odour and leave you smelling like a princess on her wedding night.
This Lemongrass Rose all natural, aluminium free deodorant is one of our most aromatic scents! Put that perfume bottle down! The floral notes of our Bulgarian Rose essential oil coupled with the grounding effects of the lemongrass makes this deodorant a perfect choice for outdoor activities and intimate encounters.
Peppermint Vanilla If Lime Mojito and French Vanilla had a baby, it would be this! If you have a sweet tooth but also love that kick of mint for that extra deodorizing effect, this 100% natural, aluminium free deodorant is a match made in heaven for you.