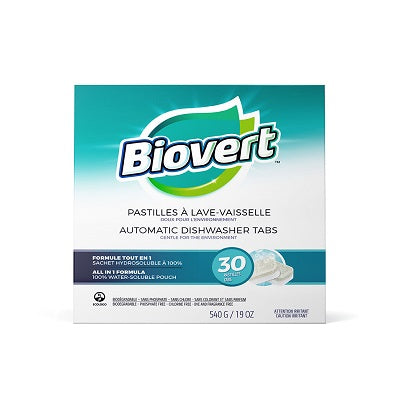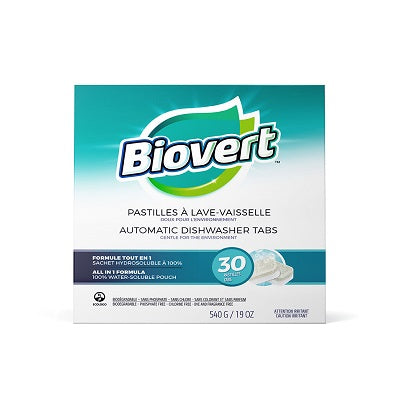 Dish Tabs
$10.99
With their 100% water-soluble sachets and their dye-free, fragrance-free, phosphate-free and chlorine-free formula, they have proven their environmental benefits. Did you know that Biovert's all-in-one tablet formula contains a prewash agent to dissolve stubborn stains, a detergent to gently clean glassware and porcelain, and a rinse agent to prevent the formation of stains on the glassware? This dishwashing product is therefore as effective as it is gentle on the environment! A natural choice for septic tank owners!
* Not Tested on Animals
* EcoLogo Certified
* Fragrance Free
* Safe for Septic Tanks
* Biodegradable in 28 Days
Ingredients: Oxygen-based bleaching agent, polycarboxylate, non-ionic surfactant, enzymes.