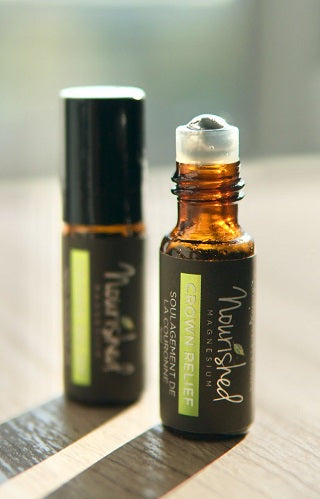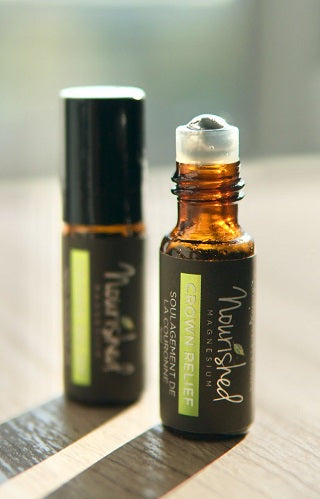 Crown Relief
$12.95
Crown Relief Mini Magnesium Roller relieves symptoms of headaches, tight muscles, stress and anxiety. It provides a subtle uplifting, and energizing effect.
* Apply as desired across forehead, behind neck, or as desired.
* Apply to head, neck and shoulder area (keep away from eyes).
* Not intended for children or breastfeeding/pregnant women.
Ingredients: Magnesium Chloride, Peppermint, Eucalyptus, Cajeput, Rosemary, Lavender, Frankincense.
____________________________
Magnesium is responsible for over 250 functions in our bodies and studies show that the vast majority of North Americans are deficient. Magnesium is known to relieve stress and sleep issues, muscle pain and tension, arthritis, restless legs/leg cramps, calcium deficiencies and so much more.
Nourished Magnesium uses only Magnesium Chloride in the making of it's products, which is one of the most bio-available types of Magnesium on the market. Best results are felt when used daily on an area of concern.
Nourished Magnesium is made in Nova Scotia, Canada with Natural essential oils