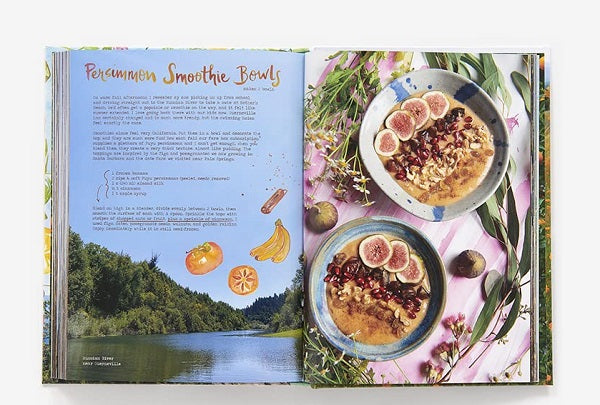 The Forest Feast Road Trip
$50.00
The Forest Feast Road Trip: Simple Vegetarian Recipes Inspired by My Travels through California 
(Erin Gleeson)
Hardcover (March 22, 2022)

Beloved Forest Feast author Erin Gleeson is back with a love letter to travel and delicious vegetarian food from her home state of California
For years, Forest Feast fans have loved Erin Gleeson's effortless California-style vegetarian cooking, made in her beautiful cabin in the woods. Now, Gleeson takes an extended road trip around California, staying in unique cabin dwellings along the way and showing readers the beauty and incredible food of the Golden State she knows so well.
The Forest Feast Road Trip showcases 100 vegetarian recipes, all inspired by her family's journey by car through a stunningly geographically diverse setting.
Each chapter focuses on a different region of California, depicted in Gleeson's signature aesthetic of atmospheric photography, charming watercolor illustrations, and mouthwatering recipes drawn from the fresh, local produce found in each location.
Gleeson visits the giant redwoods on the coast of Mendocino, the desert of Joshua Tree, the mountains of Lake Tahoe, the tropical beaches of Santa Barbara, the cliffs of Yosemite National Park, and everywhere in between. In each location, Gleeson and her family stay in design-forward cabins, host dinner parties, and explore local attractions, providing tips for readers who may want to take a California road trip of their own.