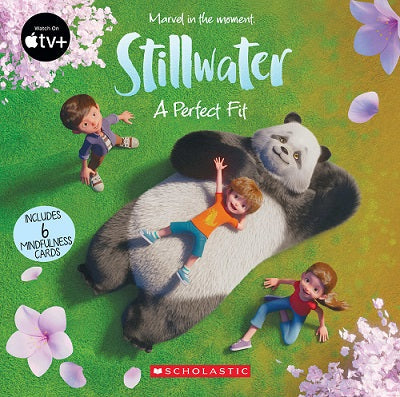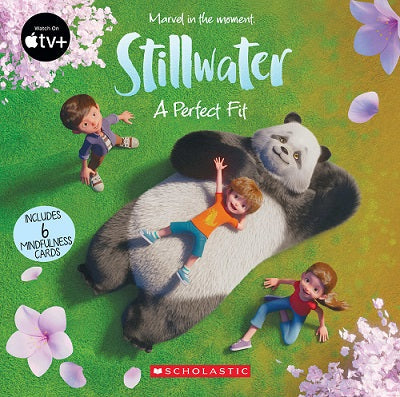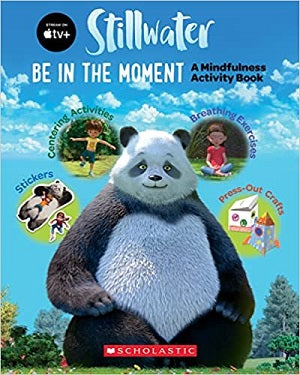 Animated Stillwater the Panda Series
$7.99
 Join Stillwater the wise panda and his friends Michael, Addy, and Karl in this mindfulness activity book that will help kids express and center themselves. Based on the new TV series on Apple TV +
Stillwater: A Perfect Fit
In A Perfect Fit, Addy and Michael are building a go-kart for the neighborhood race, and Karl is super excited to help. But with his siblings covering most of the work, he finds himself without much to do. Feeling left out, Karl makes his way to Stillwater's garden, where the wise panda helps him see there may be a perfect job for him after all.
****************************
Stillwater: Be in the Moment

Stillwater always has a wise story to help his young friends manage their everyday struggles. Using thoughtful storylines from the award-winning show, this book promotes mindfulness for kids of all ages through effective and engaging activities, including writing prompts, calming exercises, yoga, and creative tasks. Press-out cardstock pages give readers a chance to build a very special rocket ship that's sure to delight kids and parents alike!