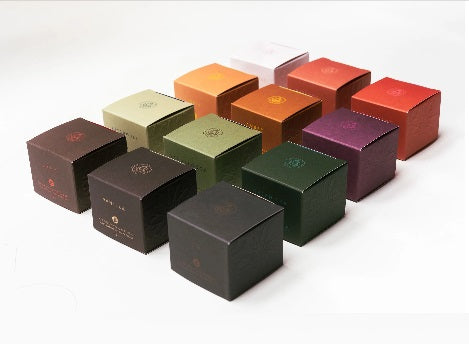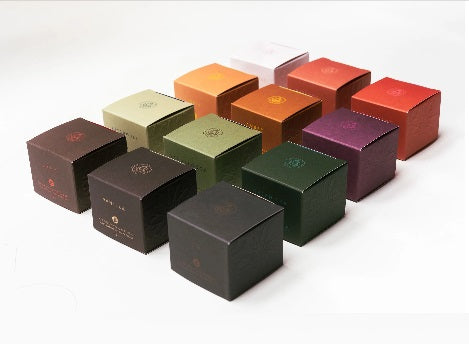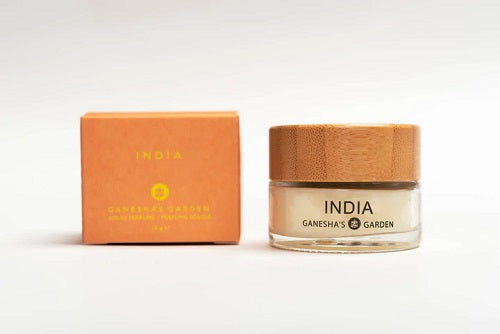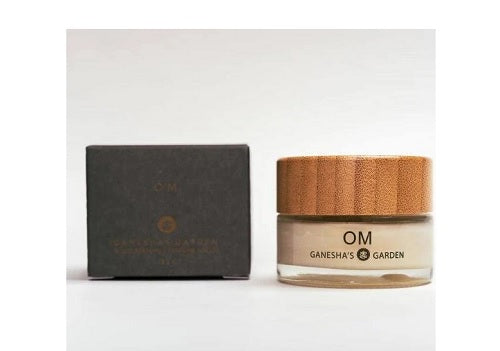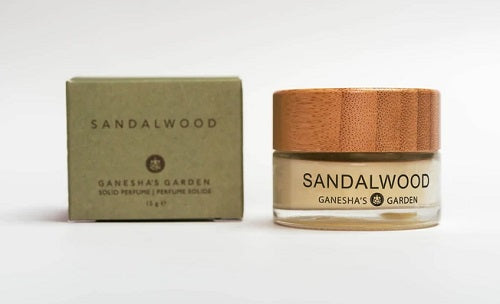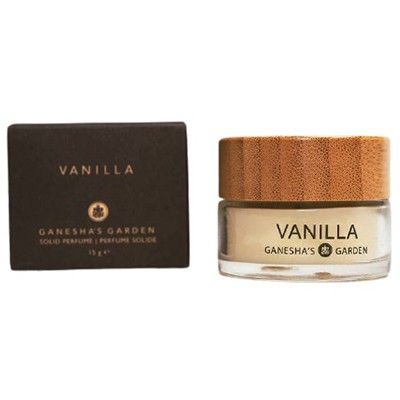 Solid Perfume
$14.00
NATURAL * PURE THERAPEUTIC GRADE * SKIN-SAFE
NON-GMO * GLUTEN FREE * USDA ORGANIC
FREE OF PHTHALATE, PARBEN, SULFATE AND FORMALDEHYDE

Ganesha's Botanical Body Scents is a luxurious solid perfume blended into a rich, silky smooth base of beeswax, coconut and almond oils that lasts for hours on the skin. The "perfect perfume" for those who want only the purest ingredients with no harsh chemicals.  (15g Glass Jar)

Ingredients: Cocos Nucifera (Coconut) oil *, Cera Alba (Beeswax)*, Caprylic/Capric Triglycerides*, parfum. *Organic

______________________________

Amber

Fragrance Type: Spicy Gourmand
Main notes: Vanilla, Labdanum, Frankincense
Know as the "King of Scents" it will help you let go of daily concerns and enter the world of sensual arousal or spiritual elevation, depending on the intention. A sweet layered scent, with spicy, earthy rich undertones.
Green Tea
Fragrance Type: Citrus Floral
Main notes: Green Tea, Bergamot, Lemongrass

Green Tea: fresh, uplifting, & effortlessly chic. Citrus and slightly spicy green tea complement each other exquisitely in this refreshing blend that takes the edge off a hard day.

OM
Fragrance Type: Floral Woody
Main notes: Gardenia, Tuberose, Bergamot, Sandalwood, Vetiver.

Fresh flowers, a bouquet mildly green and earthy. Notes of Gardenia the fragrant queen of tropical flowers, sandalwood, and bergamot, with a touch of citrus. Exotic and intoxicating.
Patchouli
Fragrance Type: Woody
Main notes: Vintage Patchouli, Incense, Vetiver, Sandalwood
Herbaceous and musky in aroma, Patchouli has a satisfying earthy quality. If you're obsessed with the note, this potent scent is the ultimate earthy and woody smell.
Patchouli Rose
Fragrance Type: Woody Floral
Main notes: Rose, Vintage Patchouli, Incense, Sandalwood
Two classic scents, combined to become something extraordinary. Aged Indian Patchouli, blended with the light sweet scent of blooming roses. Earthy, floral, and extremely sensual.
Sandalwood
Fragrance Type: Woody
Main notes: Sandalwood, Cypress, Incense

Sandalwood has been used in perfume for at least 4000 years. Its effects are relaxing with a woody sweet and exotic scent.
Vanilla
Fragrance Type: Gourmand
Main notes:  Madagascar vanilla, gourmand caramel, warm amber

A warm, sweet and sexy scent. Vanilla has an amazing calming and relaxing effect. Vanilla is well known for reducing stress and anxiety.