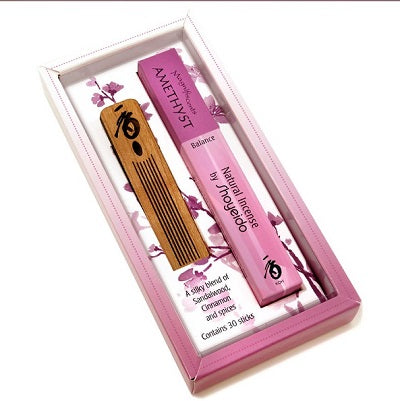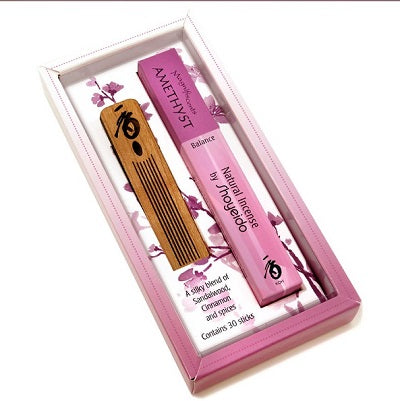 Magnifiscents® Gift Set (Japan)
$21.95
Amethyst Balance Gift Set
Amethyst is one of our most beloved incense. Its silky combination of sandalwood, cinnamon, and saussurea (a fragrant thistle in the daisy family) casts a comforting, earthy aura of fragrance. A unique and irresistible gift offering, perfect for just about anyone, any time.
Included:
* Double-walled paper gift box with a window
* 30 sticks of Amethyst Balance, 5.25"
* One laser-etched Cherry Wood Incense Holder, 3.75" x .9"
Mystic Jade Peace Gift Set
Enjoy a moment of peace through incense. Myrrh, sandalwood, cloves, and spices constitute this gentle, calming Shoyeido incense fragrance. A thoughtful and unique gift offering, appropriate for all occasions.
Included:
* Double-walled paper gift box with a window
* 30 sticks of Mystic Jade Peace 5.25"
* 5" long glazed ceramic incense holder