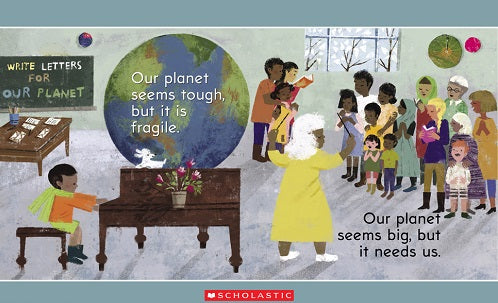 To Change a Planet
$25.99
To Change a Planet
(Christina Soontornvat, Illustrator Rahele Jomepour Bell)
Hardcover (August 2022)
A beautiful ode to our planet and a clarion call to protect it.
One person.
Small, quiet,
insignificant.
But when one person,
and one person,
and one person
become many,
they can change
a planet.
Spare, poetic text and breathtaking pictures invite readers on a stirring journey that gently illuminates the causes of climate change as well as how our individual and collective actions can make the world better.
Meticulously researched and brimming with beauty, hope, and hands-on solutions that will edify and empower even the youngest readers, this loving ode to our planet is vital for every child, classroom, and family.