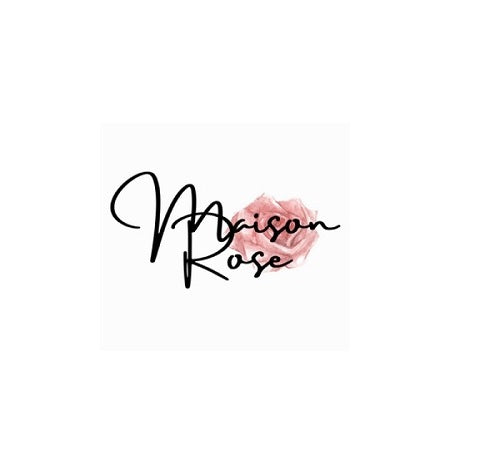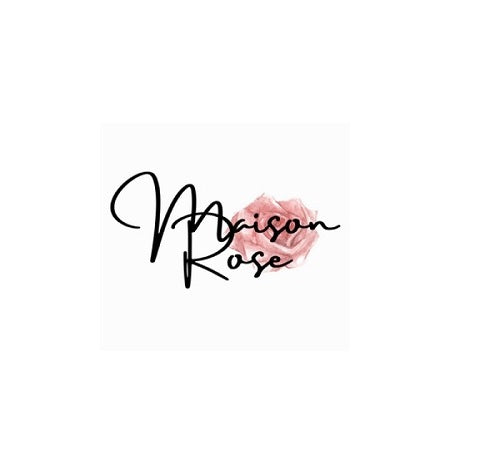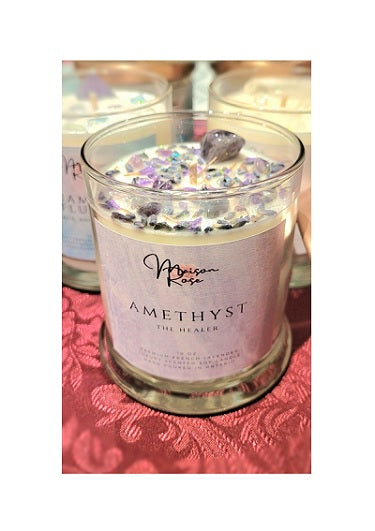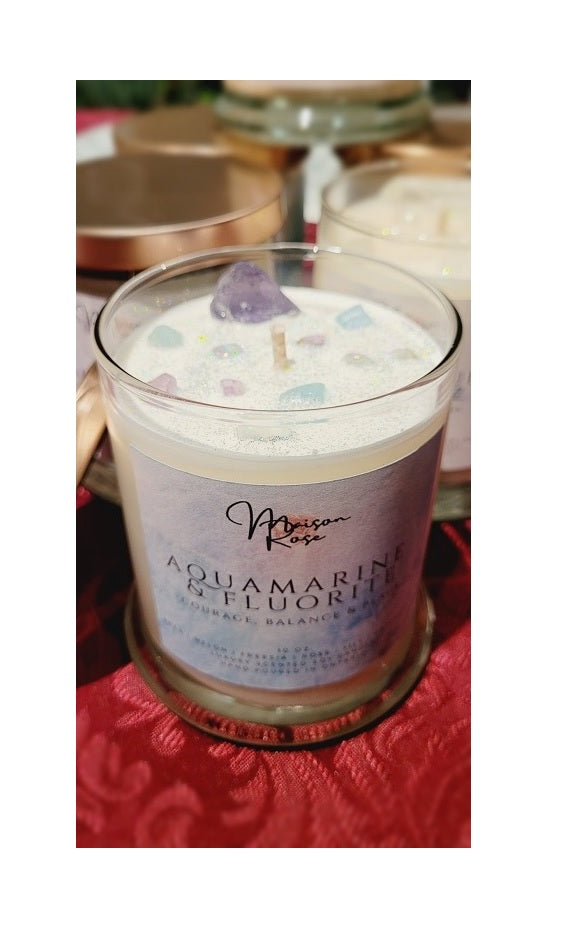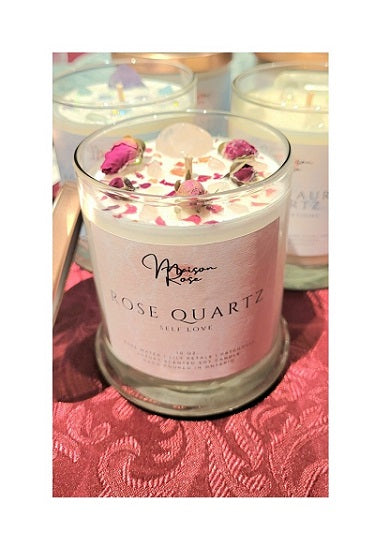 Maison Crystal Collection
$39.95
Maison Rose's Crystal Collection is made for those who appreciate
the healing properties provoked by crystals. 
Amethyst
Key Ingredients: Premium French Lavender
Aroma: Floral, Rich, Strong, Fresh

This gorgeous Amethyst soy candle was created with the intention to bring in beauty and positive energies into your atmosphere. Carrying a premium French lavender scent, this candle also invokes healing properties such as aura cleansing and protection.
Angel Aura Quartz

Key Ingredients: Lotus Petals, Amber, Succulent Plumb, Sandalwood
Aroma: Floral, Light, Woody, Sweet
This gemstone candle is infused with Angel Aura Quartz and Clear Quartz; uplifting energies, harmony and high vibrations. With the floral, yet woody notes paired with powerful gemstones, the candle provokes deep soul cleansing and is armoured with positivity. 
Aquamarine and Fluorite
Key Ingredients: Pear, Melon, Freesia, Rose, Lily, Patchouli
Aroma: Floral, Rich, Sweet, Cool

Imagine a dreamy and cool aroma filling your home, carrying the energies of Aquamarine and Fluorite. This unique-scented soy candle is bound to provoke a sense of positive vibrations and equilibrium.
Citrine and Tiger's Eye

Key Ingredients: Cedarwood, Amber, Incense, Indonesian White Copal, Patchouli
Aroma: Woody, Sweet, Citrus Notes
This intricate candle has been decorated with golden glitter, and infused with Citrine and Tiger's Eye gemstones. Not only could this candle promote good luck, but is also scented with sweet, woody and citrus notes.
Rose Quartz
Key Ingredients: Rose Water, Lily Petals, Patchouli
Aroma: Floral, Rich, Sweet
This beautiful candle is infused with a Rose Quartz gemstone and real roses. Love, the universal language of our entire cosmos, is the first attractive force in this wonderful gemstone. It encourages self-love within while also promoting love in relationships and friendships.
_____________________________
Maison Rose's Premium Scented Soy Candles are proudly made in Canada. Free of paraben and phthalate, the candles are packaged in a reusable luxurious apothecary jar with a rose gold lid.
* 100% Vegan, cruelty-free and eco-friendly
* Hand-poured with sustainable soy wax
* Burn Time: 50+hr burn time (10oz)
* Woman owned, Canadian Business that gives back to charity
Ingredients: 100% pure, natural soy wax (sourced in the US), paraben and phthalate-free essential and fragrance oils (sourced in Canada and the US), natural wax coated cotton wick.
Tips: Burn for up to 3-4 hours at a time. Before lighting, trim wick (0.6cm).