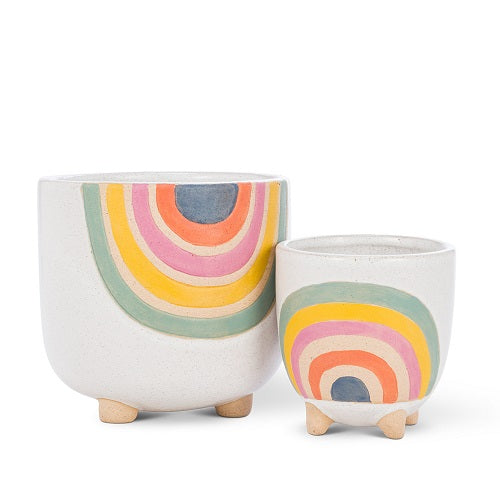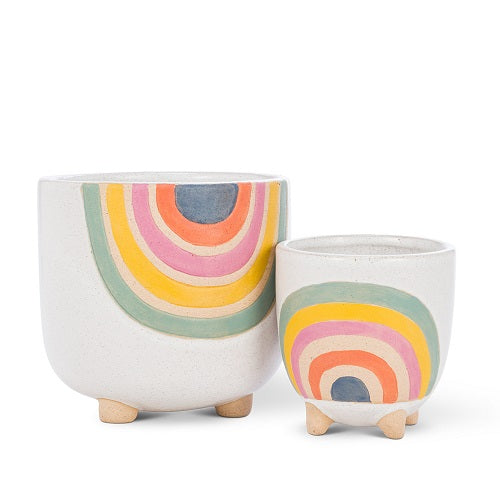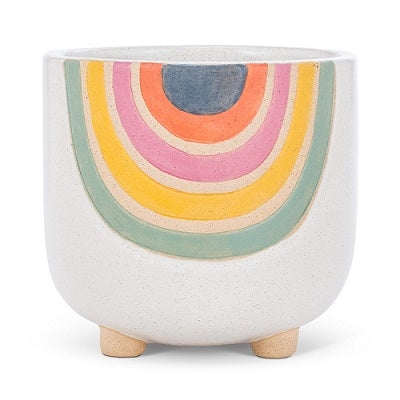 Rainbows and Unicorns
$10.00
Rainbow Planter with Legs
Add some colourful artistic flair to your favourite plant or blooms with this Rainbow Planter with Legs. Crafted out of stoneware, this raised ivory planter is accented with an Expressionist rainbow that makes an elegant complement to any plant or flowers.
Small: 4", opening hole 3.5"
Large: 5.5", opening hole 4.75"
Small Sleeping Unicorn Planter
Planters don't come much cuter than this adorable Sleeping Unicorn Planter. Crafted out of ceramic, the unique shape of this planter is accented by the unicorn's gold horn and sweetly simple features. a wonderful complement to cactus and succulents alike.

Small: 3.5", opening hole 2.5"