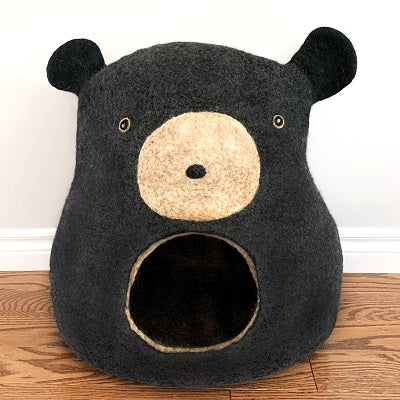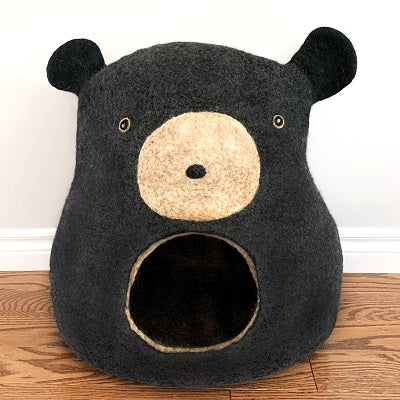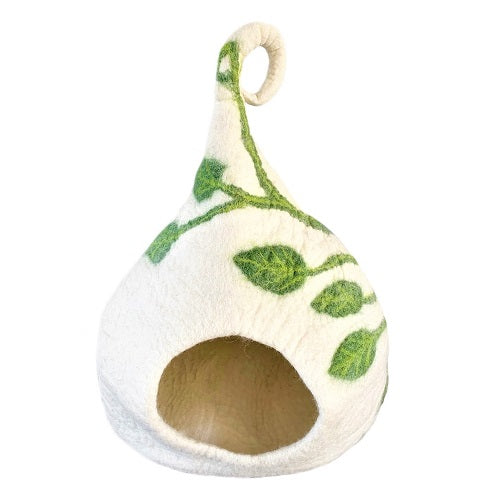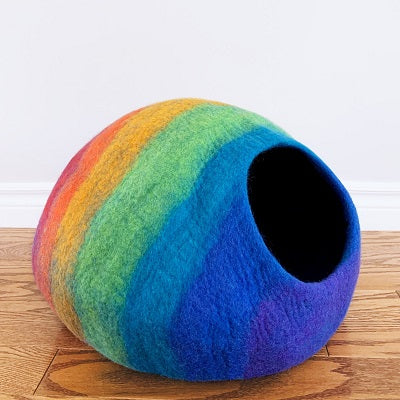 Felted Cat Caves
$108.00
These premium cat caves are seamlessly hand-felted in Nepal with high quality wool using wet felting process. Designed in Canada. 
* Dimensions ~ 20" x 25 " Entry hole: 7.5"
* Perfect for cats to play, sleep and live inside
* Bed is strong, persistent and super cozy
* Provides maximum warmth and comfort
* Cats are naturally attracted by the wool because of the lanolin smell
* Wool fiber is naturally odour-resistant
* Made of 100% felted wool, a renewable material
* Please be aware that actual colours may differ slightly
Washing Instruction:
* Light cleaning: Vacuum clean to remove hair and dust.
* Stuck-on dirt: Spot clean with a soft cloth/sponge, mild detergent and warm water.
* Full wash: Gentle hand wash in warm water using mild detergent. Reshape while damp, and let it dry on a hand towel.