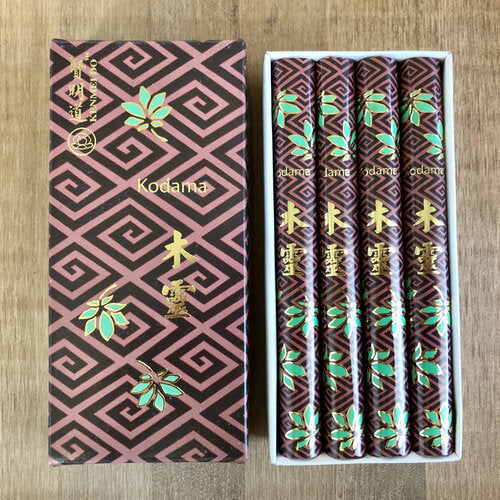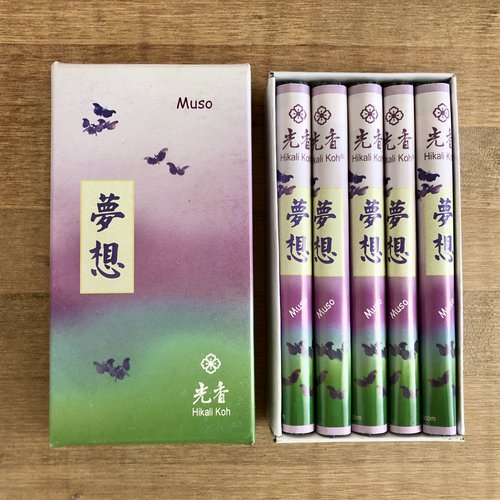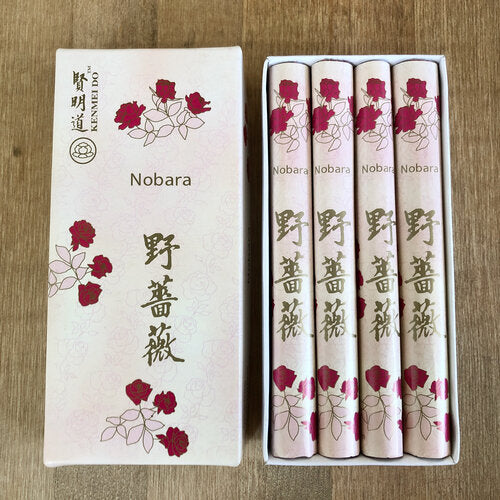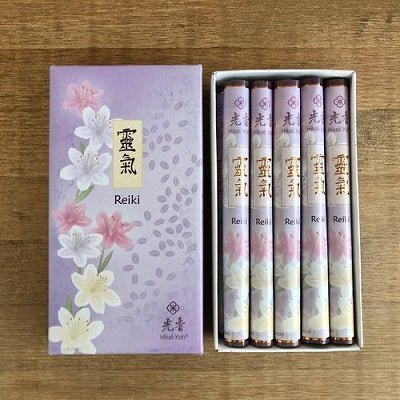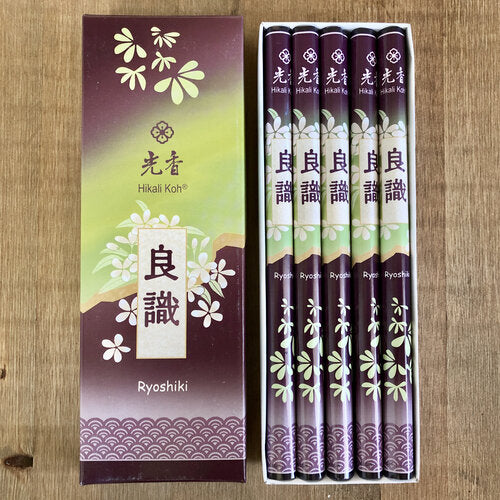 Hikali Koh Incense (Japan)
$9.50
(Price is per roll, not box)
Hikali Koh and Kenmei Do is a collection of finest fragrances prepared according to traditional recipes of the best Japanese masters of incenses that take us into the world of art and poetry, scenic nature, beautious gardens and temples of the Japanese culture and awaken us to a natural sense of humility and loftiness.
* High Quality Japanese incense sticks
* 100% Natural Ingredients
* One roll has approximately 28 sticks
* Incense Length: 8.75" / 22 cm
* Traditional fragrances
* Used in Japanese temples, homes and palaces
* Ideal for indoor and outdoor use
____________________________
Fuko | Rose Frankincense
Rose & Frankincense

A wonderful fragrance made from rose, frankincense, ho-leaves and herbs. For safety and for special ceremonial occasions. 
Heiwa | Peace
Rose, Lemon & Herbs

A bright and clear fragrance of rose, lemon and herbs. A scent for the sustaining power of joy and peace. 
Hotei | God of Fortune
Japanese Birch & Fragrant Wood
A subtle and unique fragrance made from Japanese birch, fragrant wood, cloves, star aniseed, herbs and resins. For joy, good fortune and success.
Kodama | Spirit of Trees
Japanese Oak & Woods
An exquisite sandalwood aroma with Japanese oak, woods and herbs. For beauty and for inner experiences.
Kyori | Home
Rose, Flowers & Fragrant Wood

A wonderful rose and sandal fragrance made from rose, flowers, fragrant wood, willow and herbs. For satisfaction and lasting love. 
Morikage | Forest Glade
Frangipani & Forest Flowers

Made from frangipani, forest flowers and herbs along with aromatic wood powder and resin. Encourages affection, sweetness and friendliness. 
Muso | Dream of Lavender
Lavender, Flowers & Herbs

Made from lavender, flowers and herbs. Clears and lightens the mood, and cleanses the atmosphere

Nobara | Wild Rose
Rose & Tuberrose
Made from natural rose, tuberrose, rock rose and spikenard. This unique and elegant composition stands for your true love.
Reiki | Spiritual Energy
Flowery & Woody Fragrance

A mystical and flowery fragrance with a subtle woody note. For an atmosphere of spiritual energy and universal love.
Ryoshiki | Nobel Style
Plum, Cinnamon & Fragrant Wood
Very harmonious and mild fragrance from plum, cinnamon and sweet fragrant wood. For a gentle atmosphere and for subtle feelings.