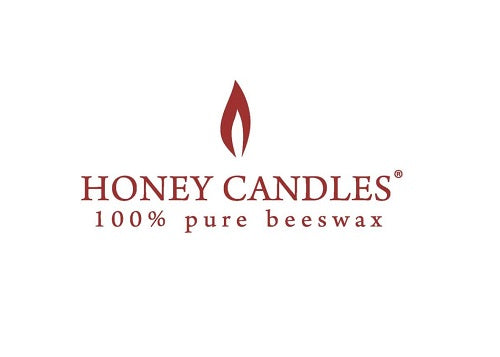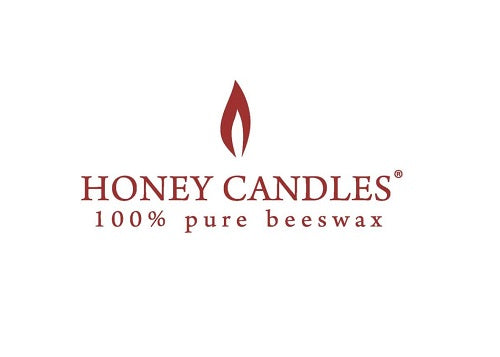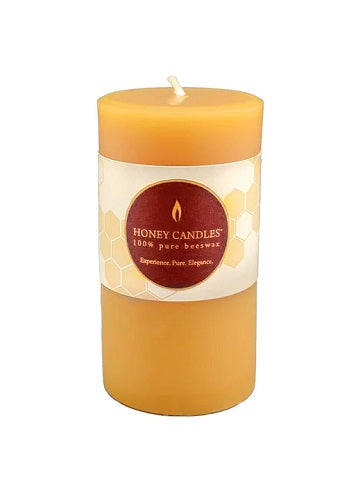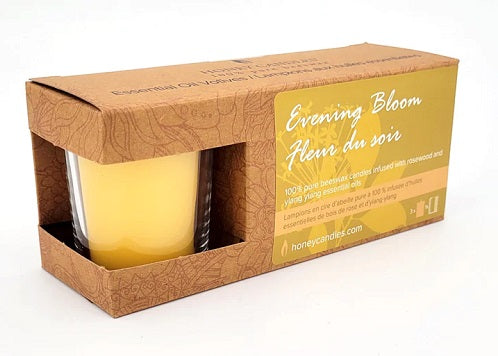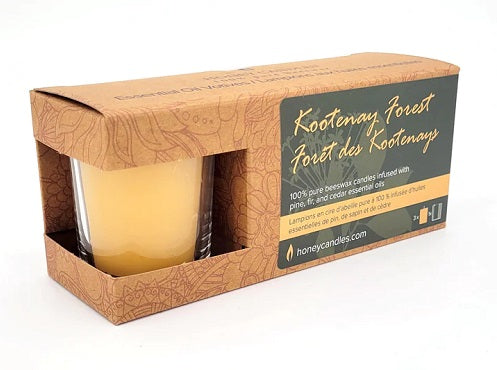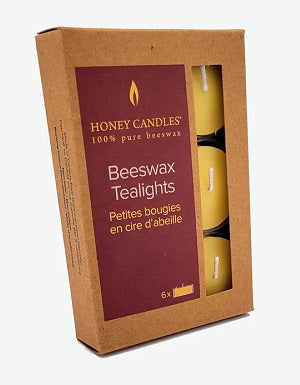 Pure Canadian Beeswax Candles
$14.00
12" TAPERS
* Hand dipped with love and care in Canada
* Made in small batches
* Local,100% Pure Canadian beeswax
* Wicks are free of lead and other metals
* Free of carcinogens or hazardous ingredients
* Candle Size: 12" High x 7/8" Depth
* Burn Time: ~ 12 Hours per candle
PILLAR
* Local,100% Pure Canadian beeswax
* Wicks are free of lead and other metals
* Free of carcinogens or hazardous ingredients
Tip: As the candle burns, you'll notice a wax pool forming around the pillar. By gently folding the edges of the candle into the wax pool, you'll significantly increase the length of burning, and also create a more even, radiant glow.

Flower Pillar
* Candle Size: 3.75" High x 2" Depth
* Burn Time: ~ 20 Hours per candle

Small Pillar
* Candle Size: 3" High x 2" Depth
* Burn Time: ~ 20 Hours per candle

VOTIVE GIFT SET

Evening Bloom is an infusion of Ylang Ylang and Rosewood essential oils inspired by a floral breeze on a warm summer evening.
Kootenay Forest is inspired by the pristine wilderness of the Kootenay Forest in the heart of British Columbia, this beeswax votive candle blends the soft scents of pine, fir and cedar essential oils.
Country Lavender is blended with the fresh scent of lavender essential oils. Imagine country fields full of blooming lavender and bring the scent indoors with this pack of 3 beeswax votive candles.
* Pack includes 3 votives and 1 glass tea light holder
* Local, 100% Pure Canadian beeswax
* Only pure essential oils are used
* Wicks are free of lead and other metals
* Free of heavy toxins and heavy metals
* Votive Size: 2" Height x 1.5" Depth
* Burn Time: ~ 13 Hours per candle
Tip: Beeswax votives are unique in that they are designed to fully liquefy as they burn. That means they need to be lit in a cup. Try a clear glass votive cup - you'll be pleasantly surprised at the ambient glow that it creates!
TEALIGHTS
Tealights are famous for their versatility, affordability. and convenience, They are great for setting a relaxing mood around the bathtub, a romantic atmosphere in the bedroom, or even as a back-up light in an emergency kit.
* 6 pack 100% pure beeswax tealights in clear cups
* Candle Size: ¾ " H x 1½" D
* Burn Time: 4-5 Hours per candle