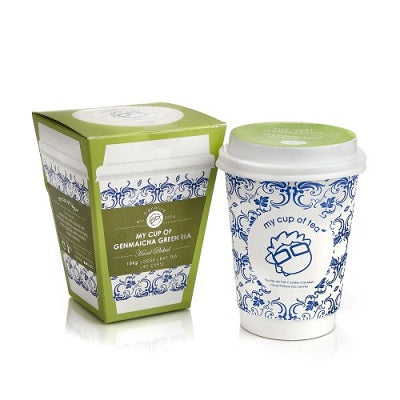 Signature Loose Tea
$14.99
Genmaicha Green Tea (100g)
Caffeine Level: 2/5
This Japanese green tea combined with brown rice kernels contain many health benefits. Aids in digestion and filled with antioxidants, boosting your immune system. Mild tasting, slightly nutty with a subtle aroma of roasted rice.
Ingredients: Sencha, roasted rice
********************************

Pu Erh Black Tea (100g)
Caffeine Level: 4/5
A rich, full-bodied black tea with a mellow texture and unique earthy taste. Pu Erh is known to help lower blood pressure and cholesterol levels, stimulate fat burning and remove toxins from the body.
********************************
Silver Needle White Tea (40g)
Caffeine Level: 1/5
Silver Needle is the King of white tea, unique and precious. The young buds that make up this tea are needle-shaped and covered with silvery fine hairs, hence the name.
With a mellow taste and quite refreshing, this white tea has an abundance of antioxidants for building up your immune system, with the least amount of caffeine.
********************************
Ti Kuan Yin Oolong (100g)
Caffeine Level: 3/5
Ti Kuan Yin is a premium variety of oolong tea named after the Chinese Goddess of Mercy. Harvested in early spring by hand from high altitude tea orchards, it is slightly fermented and jade green in colour. Contains natural plant nutrients, such as antioxidants in this semi-oxidized tea providing several health and lifestyle benefits.