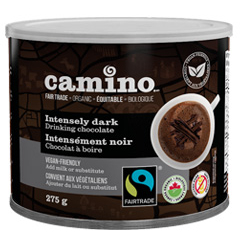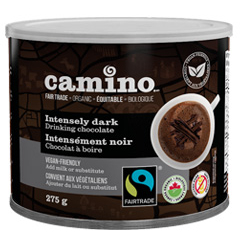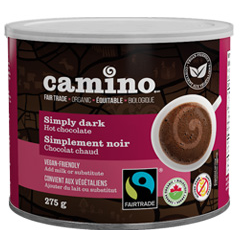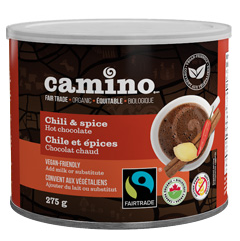 Hot Chocolate
$7.99
Four great flavours to choose from!

Chili & Spice 
A unique blend of cocoa with invigorating chili, ginger and cinnamon.
Maple
A perfectly Canadian idea! 
Simply Dark
Simply rich and delicious, created for the dairy conscious.
Intensely Dark
Rich indulgence.
* Prepare with your choice of milk or milk substitute
* Certified Organic
* Fairtrade Certified 
* Vegan Friendly
* Gluten Free 
It's my favourite!
I absolutely love the Camino hot chocolate. My favourite is the Spicy, followed closely by the Intensely Dark. I find them so rich I don't need to add any milk and the fact that they are dairy free is a bonus! Highly recommend!