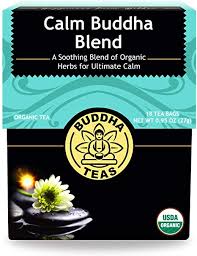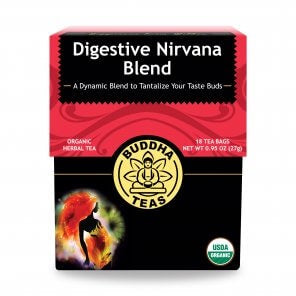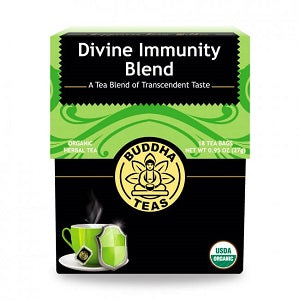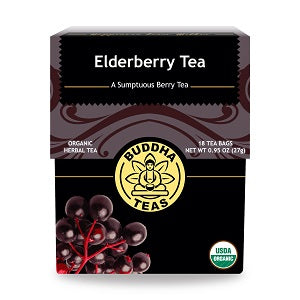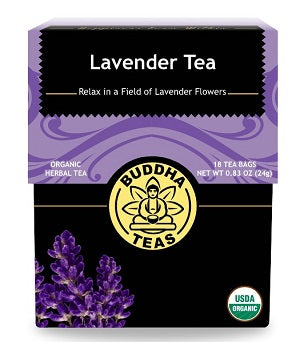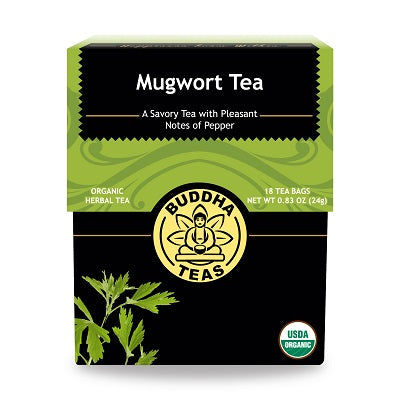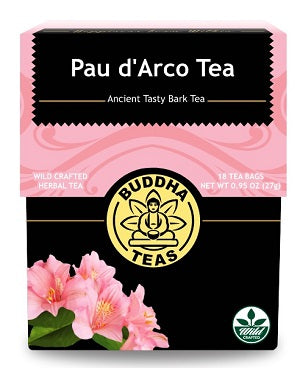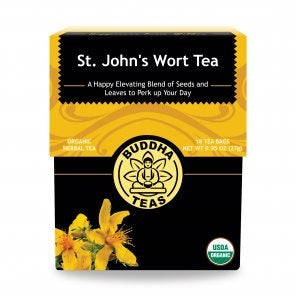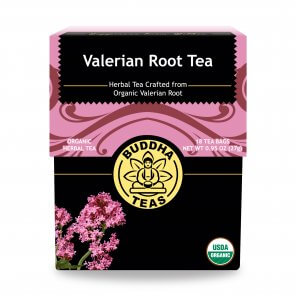 Buddha Organic Teas
$12.99
WHY CHOOSE BUDDHA TEA?


* Never use additives or "natural" flavourings
* 100% chemical free
* Bleach free tea bag
* Soy-based ink for their labels and beautifully colored tea boxes
* Gives back to our magnificent planet
Calm Buddha Blend
Organic Ingredients: Chamomile Flowers, Passion Flower, Skullcap, St. John's Wort, Spearmint, Lavender, Cinnamon
* Soothing blend of organic herbs
* Digestive support
* Uplifting aroma
_______________________
Cat's Claw
Organic Ingredients: Cat's Claw Bark

Phytochemical-rich, and used in South America as a traditional medicine, cat's claw is a well-known immune booster, with antioxidant, antiviral, and anti-inflammatory properties. Though historically, cat's claw was used for all-around health concerns related to inflammation and viral infections, today cat's claw's uses have expanded.
_______________________
Cold Weather Blend
Organic Ingredients: Organic Ginger Root, Organic Elderberry, Organic Hyssop, Organic Spearmint Leaf, Organic Eucalyptus Leaf, Organic Hibiscus Flower, Organic Lemongrass, Organic Nettle Leaf, Organic Licorice Root
* Contains adaptogenic herbs
* Immune boosting
* Warming
_______________________
Divine Immunity
Organic Ingredients: Hyssop, Elderberry, Nettle Leaf, Lemongrass, Wild Cherry Bark, Rose Hips, Lemon Balm, Astragalus Root, Cranberry
* Balanced, flavorful blend
* Nutrient dense
* Supportive year round
_______________________
Digestive Nirvana
Organic Ingredients: Anise Seed, Ginger Root, Papaya Leaf, Licorice Root, Fennel Seed
* Antibacterial properties
* Adaptogenic ingredients
* Digestive support
* Warm and invigorating
_______________________
Elderberry Tea

* Crafted only with elderberries
* Immune boosting powerhouse
* Antioxidant-rich
_______________________
Lavender
Lavender is one of the world's most beloved plants, and our Lavender Tea's subtle, calming essence brings delight and benefits that can help support a healthy body and mind.
* Relaxing aroma
* Contains flavonoids
* Contains tannins
_______________________

Lemongrass and Green Tea
Organic Ingredients: Lemongrass, Green Tea

* Refreshing and invigorating taste of lemongrass
* Vitamin & mineral rich
_______________________

Meditation Moment
Organic Ingredients: Organic Chamomile Flowers, Organic Holy Basil, Organic Lavender Flower, Organic Lemongrass, Organic Ashwagandha Root, Organic Spearmint, Organic Rose Petals
* Helps find your Zen
* May improve memory
* Contains high levels of antioxidants
* Fights free radicals
_______________________
Mugwort
A magical herb used in ancient Asia for a plethora of issues, Mugwort Tea is popular today for its physical and spiritual benefits.
* Contains falvonoids
* Contains beta-carotene
* Contains the phytochemical coumarins
_______________________
Mushroom Wellness Blend
Organic Ingredients: Rooibos, Lion's Mane Mushroom, Cordyceps Mushroom, Chaga Mushroom, Reishi Mushroom, Spearmint Leaf, Lemongrass, Anise Seed, Ginger Root
* Immune boosting properties
* Antioxidant rich
* Powerful anti-inflammatory
_______________________
Paul D'Arco
Pau d'Arco Tea, a powerful bark tea, whose ancient South American origins have spread far and wide, is enjoyed today across the globe for its smooth, unique flavor, and remarkable benefits.
* Contains lapachol (antimalarial, antifungal, antibacterial, anticancer)
* Contains quercetin (is the most abundant dietary flavonoid)
* Contains naphthoquinones (antibacterial, antifungal, antiviral, anti-inflammatory, antipyretic)

_______________________
Pure Mind Blend
Organic Ingredients: Holy Basil, Rosemary, Gotu Kola, Oregano, Myrtle, Spearmint, Sage Leaf, Ginkgo Biloba

Our savory Pure Mind Blend has been carefully crafted to help you escape distraction any time of day.
* Contains camphor
* Contains limonene
* Contains triterpenoids
_______________________
St. John's Wort
St. John's Wort has gained its reputation as the "happy-making" herb, and is often prescribed by health practitioners the world over to ease a heavy heart. But, there's so much more to this beloved herb, so open your mind and get ready to delight in St. John's Wort Tea.
* Contains flavonoids
* Contains phloroglucinol
* Contains hypericin
_______________________
Valerian Root Tea
* Great herbal remedy to keep on hand
* Valued as a relaxing warm beverage that can be enjoyed just before bed
* Health benefits; contains alkaloids, gamma-aminobutyric acid, isovaltrates
_______________________
Zenergy
Organic Ingredients: Ginkgo Biloba, Green Tea, Ginger Root, Maca Root, Ashwagandha
This blend offers an invigorating harmony of herbs and green tea to help you start your day off without the jitters.
* Energizing
* Anti-inflammatory
* Adaptogenic