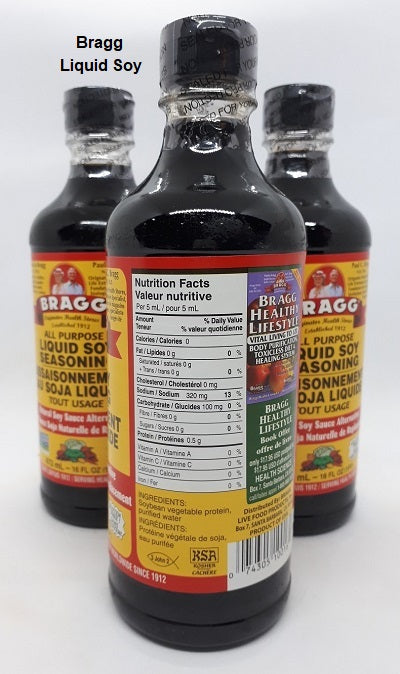 Liquid Aminos
$10.00
Bragg® Organic Coconut Liquid Aminos is a soy-free seasoning made from organic coconut blossom nectar, Bragg apple cider vinegar and Balinese sea salt.


Bragg®Liquid Aminos is a liquid protein concentrate made from Certified Non GMO Soybeans and water. No table salt is added and delivers the 16 Essential Amino Acids that are the building blocks of the body.


Both make a delicious vegan alternative for recipes calling for soy, worcestershire or tamari sauce.


*  No artificial preservatives or colour

*  No MSG
*  No Dairy
*  No GMO

*  No Alcohol
*  No Soy
*  Gluten Free

*  Not Fermented