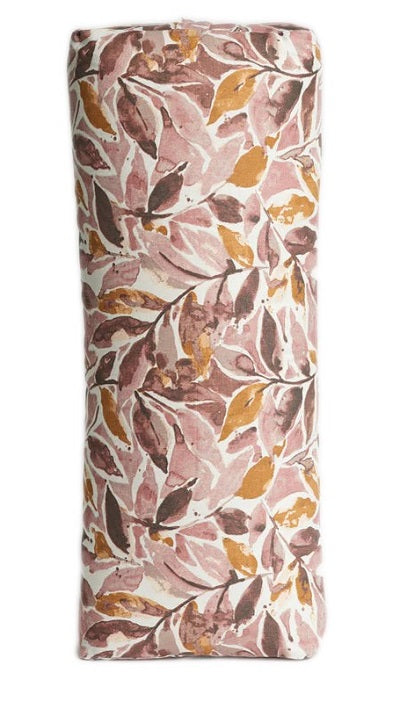 Bolsters
$118.00
The Cylindrical Bolster facilitates deep chest opening and back bending with it's 8" high diameter—the highest of our bolster lineup. The contoured, ergonomic shape fits perfectly under your knees while lying on your back providing relief for your lower back. Try it horizontally across the shoulder blades while on your back for an upper back extension.
Alternatively, try vertical along the spine for deep chest opening and expansion. Find new depths in your posture and breath with one of our favourite bolster shapes.
FEATURES
* Dense, quality, handmade interior batting for longevity
* Removable cover
* Easy carry handle
* Exceptional quality & durability
SPECS
* 24" x 8" x 8" (61cm x 20cm x 20cm)
* Cover: 100% linen
* Casing: 100% cotton
* Filling: 96% cotton, 3% polyester, 1% foam fill
* 5.5 lbs
* Handcrafted just outside Vancouver, BC, Canada
Our Restorative Bolster was designed specifically for the restorative practice or for those tall yogis (>6ft) who benefit from some extra length on their bolster. The rectangular shape promotes a gentle chest opening and subtle back-bending when placing it beneath the spine and lying on your back.
This bolster's generous size and flat stable surface area are designed to perfectly support your entire upper body in restorative yoga poses like Supported Fish and Supported Twist.
FEATURES
* Designed to be long enough for a restorative yoga practice
* Optimal bolster size for people who are over 6 feet tall
* Handy carry handle makes it easy to take it with you
* Removable & washable cover
SPECS
* 5" x 10" x 28" (13 cm x 25 cm x 71 cm)
* 5 lbs (2.3 kg)
* Cover: 100% linen
* Casing: 100% cotton
* Filling: Natural cotton batting fill processed in BC
* Polyurethane foam manufactured in BC
* Handcrafted just outside Vancouver, BC, Canada
_________________________________
PRODUCT CARE
* Remove cover from the bolster. Machine wash cover in cool water on the delicate cycle. Hang to dry
* Lint Removal Tip: wipe bolster with a latex-gloved hand or a lint roller
NOTES
* During manufacturing, we reinforce the handles on our bolsters to ensure a strong seam
* Ripped seams may occur or be exaggerated from friction either when removing it from storage or how the bolster is carried to and from practice.
* Take extra care and be mindful of the delicacy of the product.