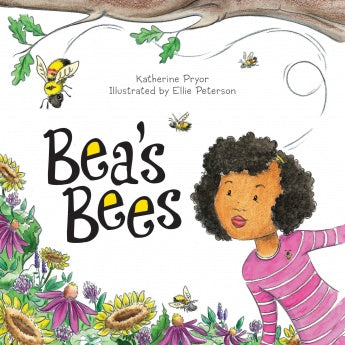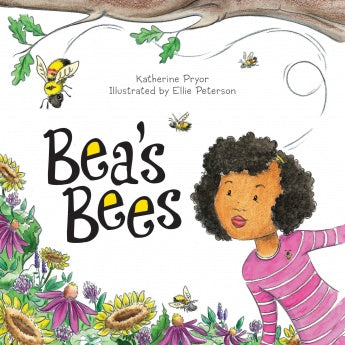 Katherine Pryor
$21.99
Bea's Bees
(Katherine Pryor, Illustrator Ellie Peterson)
Hardcover (March 28, 2019)

Beatrix discovers a wild bumblebee nest on her way home from school and finds herself drawn to their busy world. When her bees mysteriously disappear, Bea hatches a plan to bring them back. Can Bea inspire her school and community to save the bees? Bees provide us with valuable resources, and some types of bees are in danger of disappearing forever. But ordinary people (and kids!) can help save them. Filled with fascinating facts about bumblebees and ideas to help preserve their environment, BEA'S BEES encourages kids to help protect bees and other pollinators.
****************************
Hello Garden!
(Katherine Pryor, illustrated by Rose Soini)
Board Book (May 4, 2021)

Say hello, garden! The sun is up and it's time to explore the natural world right outside your door. Caterpillars wiggle and butterflies fly as you follow a family on a sensory journey through the sights, sounds, and tastes of their garden. Young readers will delight as they imagine their toes touching the dirt and their hands plucking some kale in this sweet, sensory experience that captures a day enjoying nature while encouraging healthy eating habits and fostering family bonding. From sunup to sundown, there's always a warm welcome hello to be found among the inhabitants and vegetation of your own backyard.